Port of Oakland welcomes two new commissioners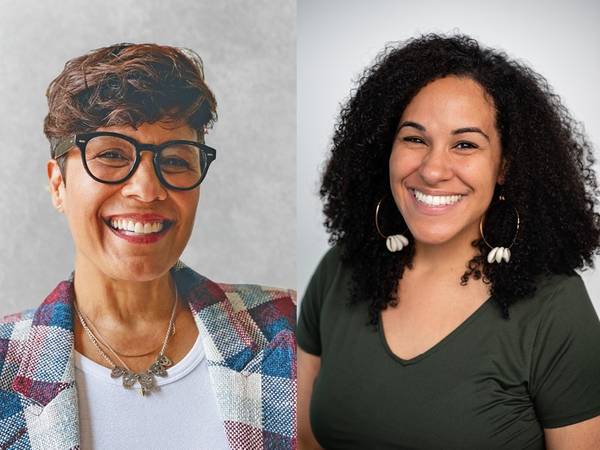 Two new members have joined the Oakland Board of Port Commissioners, filling open positions due to Commissioners Cestra "Ces" Butner and Joan Story completing their years of dedicated volunteer service as Port Board members.
The Oakland City Council unanimously approved the appointments of Jahmese Myres and Stephanie Dominguez Walton to the Port Board at a July Oakland City Council meeting. Commissioner Myres was sworn in on July 24 and Commissioner Dominguez Walton was sworn in August 31.
"On behalf of the Board, I am delighted to extend a warm welcome to Commissioners Myres and Dominguez Walton," said Oakland Board of Port Commissioners President Barbara Leslie. "We look forward to collaborating and working closely with them as they bring their unique skills and perspectives to their new roles."
Myres is the Leadership Development Director at PowerSwitch Action, which supports social justice leaders to make bold change. Prior to that, as Campaign Director and Deputy Director at the East Bay Alliance for a Sustainable Economy, she worked with community groups, labor unions, faith leaders, and the Port to ensure workforce equity at the Port's Seaport Logistics Complex. Myres served on the City of Oakland Planning Commission from 2014 to 2020. She holds a Bachelor of Science in Economics from Saint Mary's College of California and a Master of Urban and Regional Planning from the University of California, Irvine.
Dominguez Walton comes to the Oakland Board of Port Commissioners with more than 25 years in broadcast journalism. Dominguez Walton is also the President of the Board at the Voter Protection Project, which works to expand voting rights nationally by supporting candidates that are champions for voter equality. She also serves as the Director of Strategic Projects and Partnerships for a Planned Parenthood affiliate. Dominguez Walton is a third-generation Californian and has lived in Oakland for more than 18 years. She holds a Bachelor of Broadcast Journalism degree from Pepperdine University.
The Port Board consists of seven members nominated by the mayor and appointed by the City Council for four-year terms. Members must live in Oakland during their term and at least 30 days prior to their appointment. Port Commissioners are volunteers as they donate their time to the Board without salary or compensation.