Port of Oakland Brings Zero-emissions Vehicles to Life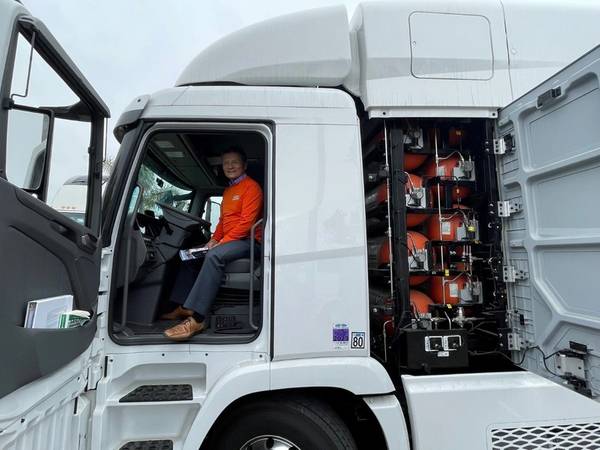 The Port of Oakland joined forces with community partners to host a Zero Emissions Truck Ride and Drive event, providing port operators the opportunity to experience state-of-the-art zero emissions vehicles firsthand.
The port partnered with Harbor Trucking Association, CALSTART, California's Hybrid and Zero-Emissions Truck and Bus Voucher Incentive Project (HVIP), California Air Resources Board (CARB), and PG&E to bring zero emissions vehicles to life on Friday, September 15 at Middle Harbor Shoreline Park.
The event provided a glimpse at future technology for port drayage drivers, motor carriers and other port community members and stakeholders as they were given the opportunity to experience being behind the wheel of battery electric or hydrogen fuel cell trucks. They also had the opportunity to talk to experts about transitioning fleets to trucks powered by clean technology.
Event attendees were able to experience the latest in zero-emissions truck technology; learn about local charging and parking locations; learn about financing options and funding incentives; and learn about CARB state drayage regulations.
"This event provided port operators with the invaluable opportunity to experience new zero emissions technology firsthand," said Port of Oakland Maritime Director Bryan Brandes. "Events like this are an essential component to helping us realize our goal as a zero emissions port."