Port NOLA Receives National Planning Award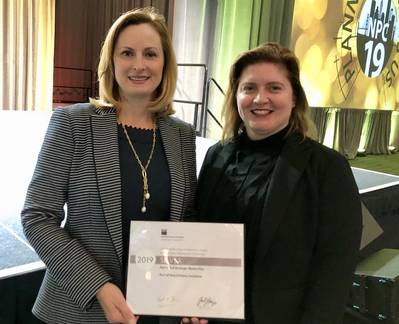 The Port of New Orleans' (Port NOLA) Strategic Master Plan, Port NOLA Forward, will earn the Port a Silver 2019 National Planning Achievement Award for Economic Development Planning from the American Planning Association (APA) for identifying and seizing upon economic growth opportunities.
Port NOLA also received the Plan Excellence Award in October from the APA's Louisiana Chapter for its strategic master plan, which is a bold vision to deliver significant, sustained economic benefit throughout the Port's three-parish jurisdiction – Jefferson, Orleans and St. Bernard Parishes.
With finite assets such as land, capital and facilities, as well as projected growth in cargo and cruise volumes in the Gulf region, Port NOLA's strategic master plan enables the Port to think cohesively about growing vital maritime and hospitality industries and capitalize on the potential of the region. The plan positions the Port to optimize and extend all available multimodal assets, on and off Port property, along the Mississippi River and inland waterway system, the rail network, and via access to interstate highways.
At the plan's core, and key to its success, is collaborative partnership with a wide range of stakeholders. Throughout the planning process, the Port invited the participation of its tenants, carriers, customers, Federal, State and local elected officials, economic development and civic leaders, and neighbors — residents who rely on the Port for family-supporting jobs.
Each year, APA recognizes outstanding efforts in planning and planning leadership through its National Planning Excellence and Achievement Awards. Port NOLA is one of 20 Achievement Award recipients this year. The two-tier awards are selected through a juried process. Achievement Awards recognize accomplishments in areas of specialization within the planning profession. For more than 50 years, the awards have recognized outstanding community plans, planning programs and initiatives, public education efforts and individuals for their leadership on planning issues.
The 2019 National Planning Award recipients were honored at a special luncheon during APA's National Planning Conference in San Francisco on April 15, 2019.