Port of Charleston Cleared after Bomb Scare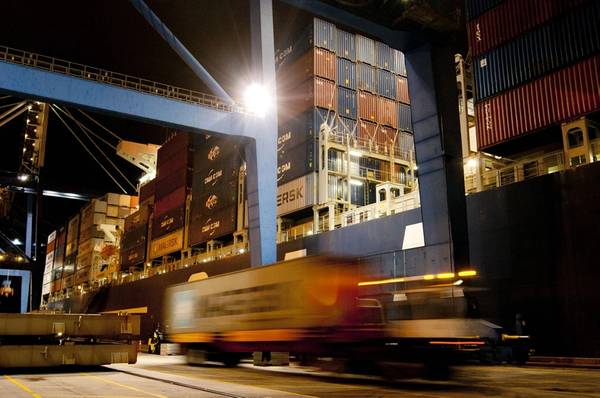 A container terminal at the Port of Charleston has resumed normal operations after being cleared of a potential bomb threat aboard a containership.
At approximately 8 p.m. Wednesday authorities were informed of a potential threat in a container aboard the vessel Maersk Memphis moored at Charleston's Wando terminal, forcing a temporary evacuation of the terminal while federal, state and local bomb detection units investigated the threat.
Law enforcement identified four containers aboard the Maersk Memphis where the threat was posed. The containers were scanned and cleared.
By approximately 3:30 a.m. Thursday authorities determined there is no existing threat, and the terminal reopened to resume operations.
The Coast Guard said the original reporting source of the threat has been detained by authorities for further questioning.