New GAC UK Offices in Harwich & Ramsgate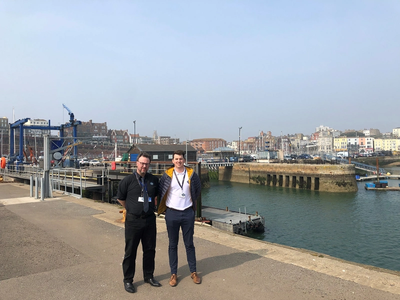 GAC UK has opened two new branches, in Harwich and Ramsgate, to meet the increased demand in oil, gas and renewables work in the South of England.
Both locations are actively servicing projects within their areas, and their addition to the GAC UK network of offices further strengthens its focus on providing its energy customers with round-the-clock local knowledge and expertise.
The port of Harwich is fast becoming a hot spot for renewable projects with development underway on a state-of-the-art operations and maintenance base for Galloper Offshore Wind Farm. The GAC team already has many years' experience working for offshore and renewable customers from its Great Yarmouth and Felixstowe offices.
Further south, in Ramsgate, the development of the offshore wind farm industry is clearly visible from the Thanet Coastline. The port is home to the operation and maintenance of both the Thanet Offshore Windfarm and the London Array Offshore Windfarm. GAC has worked in the area remotely for many years, culminating in the establishment of its fully-fledged office here.