Cox Marine, Shape UK Team to Demo a Dual-Fuel Diesel/Hydrogen Outboard Engine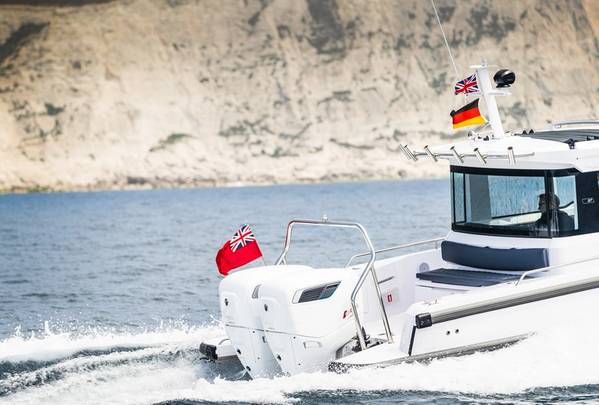 Cox Marine joined SHAPE UK, a consortium looking to transition Portsmouth International Port into the UK's first zero-emissions maritime hub. As part of this project, Cox will be working with the University of Brighton to convert one of the company's CXO300 diesel outboard engines to operate as a dual fuel hydrogen engine.
---
The conversion and demonstration form part of the wider Shipping, Hydrogen & Port Ecosystems UK (SHAPE UK) project which aims to demonstrate an achievable modular green hydrogen generation system within Portsmouth International Port (PIP).
The SHAPE project will:
Address the viability of a local hydrogen infrastructure through the installation and test of a modular hydrogen electrolyser
Demonstrate a use case for portside hydrogen through the hydrogen dual-fuel Cox outboard
Generate a digital twin of the port as a tool to determine the economic and environmental suitability of deploying H2 systems within key stakeholder ports
Assess the regulatory landscape around the generation and use of hydrogen in a port environment to determine where deployment can occur immediately and where regulations need to be addressed