Marine Response Alliance Relocates to Houston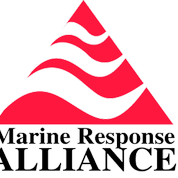 Marine Response Alliance (MRA), an association of U.S. emergency responders providing OPA 90 Salvage Marine Firefighting (SMFF), has relocated from Pompano, Fla., to Houston to be situated with international salvage partner TITAN Salvage.


Conveniently located near George Bush International airport, the new office boasts a 102,500 square-foot maintenance and warehousing facility with 4.61 acres of outside storage. Built to suit, the facility includes a state-of-the-art Emergency Response Center manned 24/7, the only one of its kind in the United States. This facility will act as MRA's incident command center as needed during a casualty and be utilized for clients' pro-active needs such as drills, exercises and training.


Although the office has left Florida, the MRA will keep strategically placed assets and personnel throughout Florida and will continue to have a strong presence in the state through MRA partners Crowley Maritime Corp. and McAllister Towing & Transportation.


MRA, founded in 1994, combines experts in all facets of emergency response with salvage, firefighting and lightering equipment in all Captain of the Port Zones. Alliance members include TITAN, Crowley, Marine Pollution Control and McAllister Towing & Transportation. To learn more about MRA, visit www.marineresponsealliance.com


Location and contact information for MRA is as follows:


15894 Diplomatic Plaza Drive
Houston, TX 77032
USA



• United States • Florida • Crowley Maritime Corp.