Logimatic Releases New SERTICA App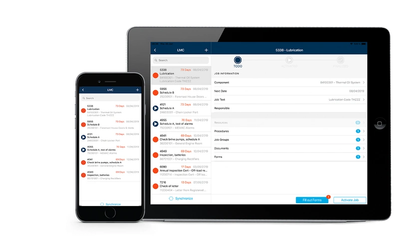 Logimatic releases a new SERTICA app, which means that the users only need one app to manage jobs and forms. At the same time, the app is improved both visually and in terms of user experience to increase the user-friendliness.

By combining the jobs and forms in the same app, users will experience faster and more flexible management of jobs and forms. The new SERTICA app allows users to fill out forms as well as creating and finalizing jobs from mobile devices - making it ideal for daily use. Additionally, it reduces the administrative time needed in front of a computer.
The SERTICA app has been developed with increased focus on user experience – it needs to be easy. Therefore, the most relevant information has been grouped and placed logically together. The user no longer needs to scroll up and down in the app to fill out all information. This makes it possible for the user to work faster and more intuitive in the app.
It was Logimatic's ambition to develop an app that combines the paperless handling of the job list and forms. The app is particularly suitable for checklists and assists users in completing their tasks. The SERTICA app integrates with the PC version of SERTICA which entails that the app can be used offline and it synchronizes content when online. It enables users to analyze data from the app by transmitting it to the PC version.