Lloyd's Register Working to Develop Software for Managing the Risks Associated with Blow-out Preventers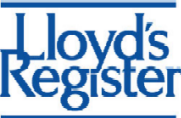 Lloyd's Register working with industry to develop new software for managing the risks associated with blow-out preventers on oil rigs. 'BOP Monitor' a new offshore application for respected Scandpower software, RiskSpectrum©

Lloyd's Register is working with leading owners and operators from the oil and gas sector to improve current methods of monitoring the performance of blow-out preventers (BOP) and reduce the risks for one of the industry's most safety-critical pieces of equipment.

ModuSpec BV and Scandpower AS, members of the Lloyd's Register Group and global leaders in risk management, have combined resources with industry to develop a 'BOP Monitor' that is expected to significantly improve the current processes that assess risk during operations.

The monitor will be a new application for Scandpower's proprietary software, RiskSpectrum©, the value of which has already been proven in 50% of the world's nuclear power plants.

"The BOP is a critical component in any hydrocarbon drilling operation and is often the final line of defence for protecting life and the environment. So there is high demand for a transparent and well-structured risk assessment approach that helps owners and operators to monitor the BOP's performance," said Duco de Haan, ModuSpec's Chief Executive Officer. "Because ModuSpec has been a global leader in helping to ensure the reliability of drilling assets for more than 25 years, we recognise the importance of industry participation in developing a product of this caliber."

BOPs were thrust into the public spotlight last year for their role in the Macondo well disaster in the US Gulf of Mexico. De Haan says present BOP risk assessments lack a consistent structure. As a result, decisions on whether or not to pull them for inspection and maintenance can be subjective and difficult to understand, particularly for senior management and regulatory bodies.

The BOP Monitor will be unique in that the risk assessments used to populate the data for the model will be performed in advance by a team of BOP operational experts with the required documentation and drawings at their disposal.

As the risk assessments will be completed in a controlled setting, against a proven methodology from Scandpower, the quality of the risk assessments are certain to exceed those taken in an ad-hoc manner.