Krepp Assumes Command of NOAA Ship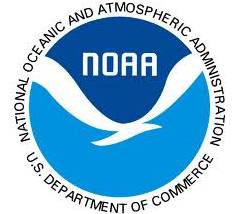 NOAA Corps Cmdr. Lawrence Krepp has assumed command of NOAA Ship Thomas Jefferson, one of the world's most technologically advanced hydrographic survey vessels.

At a May 6 change-of-command ceremony in Norfolk, Krepp relieved Cmdr. Shepard Smith, who will serve as senior advisor to Kathryn D. Sullivan, the newly appointed assistant secretary of commerce for environmental observation and prediction for NOAA.

"Cmdr. Krepp is a proven leader who is committed to providing the highest level of science, service and stewardship to the nation," said Rear Adm. Jonathan W. Bailey, director of the NOAA Office of Marine and Aviation Operations and the NOAA Corps. "I have every confidence that he will continue the standard of excellence set by Cmdr. Smith and his predecessors."

Krepp joined the NOAA Corps in 1993, and served his first sea tour aboard NOAA Ship Heck, conducting hydrographic survey operations along the U.S. East and Gulf coasts. He subsequently served aboard NOAA Ship Whiting as operations and executive officer and aboard NOAA Ship Rude as commanding officer. He was also officer-in-charge of the NOAA research vessel Bay Hydrographer and served as NOAA's navigation manager for the southeast. Prior to assuming command of Thomas Jefferson, Krepp was chief of the NOAA Office of Coast Survey's navigation response branch.

Raised in Ohio and North Carolina, Krepp has a Bachelor of Science degree from the University of North Carolina. He and his wife Alison live in Frederick, Md.

Equipped with high-resolution seafloor echosounders, the 208-ft. Thomas Jefferson and its 36-person crew map the sea floor and identify areas of interest to coastal managers, biologists, geologists and emergency responders. Following the BP Deepwater Horizon oil spill, Thomas Jefferson played a key role in the search for sub-surface oil in the Gulf of Mexico. In 2005, Thomas Jefferson conducted hydrographic surveys to support safe navigation and commerce following Hurricane Katrina and Hurricane Rita.

Homeported in Norfolk, Va., Thomas Jefferson is part of the NOAA fleet of ships and aircraft operated, managed and maintained by NOAA's Office of Marine and Aviation Operations, which includes commissioned officers of the NOAA Corps—one of the seven uniformed services of the United States—and civilian wage mariners.

Source: http://www.noaa.gov