Konecranes Noell Straddle Carriers to Thessaloniki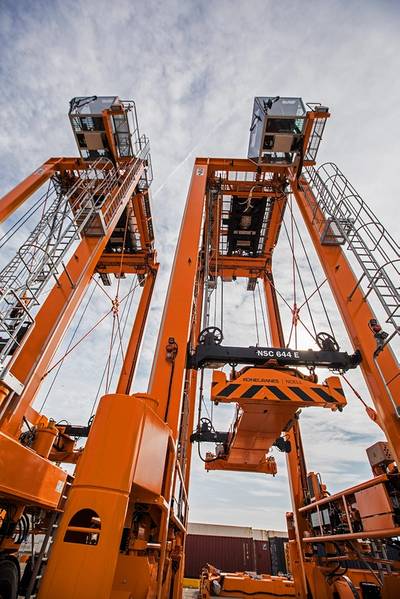 Konecranes has received an order from the Thessaloniki Port Authority SA for 12 Konecranes Noell Straddle Carriers.
The delivery time is exceptionally short. The machines will be ready for acceptance in March 2019.
The Thessaloniki Port Authority SA, a privately listed company, is the Concessionaire and Operator of the Port of Thessaloniki, Greece. The Port of Thessaloniki comprises a container terminal and a conventional cargo terminal. This order is part of an ambitious growth program that the Port of Thessaloniki has embarked upon.
The straddle carriers on order are of the model NSC 644 E. They have a lifting capacity of 50 tons, lifting containers 1-over-3, with a maximum traveling speed of 24 km/hr. They will be equipped with the Konecranes Noell single-lift spreader model NES 42 F. All Konecranes Noell straddle carriers are prepared for subsequent automation as standard.
The contract includes a spare part package. In addition, a Konecranes engineer will be on stand-by at the terminal for three months, helping to train operators and ensuring that all the machines go into service successfully.