Harry Stewart recently took the helm as President and CEO of The Dutra Group, succeeding Bill T. Dutra, the man who founded the company at the age of 26 and led it for the last 50 years. With a renewed vigor for national infrastructure, there are myriad opportunities in the dredging and marine construction sectors, opportunities balanced by a similar number of challenges. We recently visited with Mr. Stewart for his insights, covering everything from taking over the seat from an industry legend, to building and maintaining a team and fleet ready and able to tackle the challenges ahead.
---
Replacing an industry legend, particularly the one that founded and led the company for half a century, is never easy. But Harry Stewart is well-suited for the task, himself a 40-year veteran of The Dutra Group who has been instrumental in the evolution of the organization into a national powerhouse in dredging and marine construction.
"I have big shoes to fill; Bill's been doing this for 50 years and he has a unique passion for our industry, but at the same time, he and I have evolved this company together with the help of many others," said Stewart.
Make no mistake, Bill Dutra will not be far away, now serving as Dutra's Executive Chairman. With that said, Mr. Stewart and the entire Dutra crew have a unique opportunity to allow the company's namesake to thoroughly enjoy his 'next chapter.' "He's still the Executive Chairman of this organization and I look forward to continuing to grow this organization in the right direction, while staying consistent with the culture that we've established."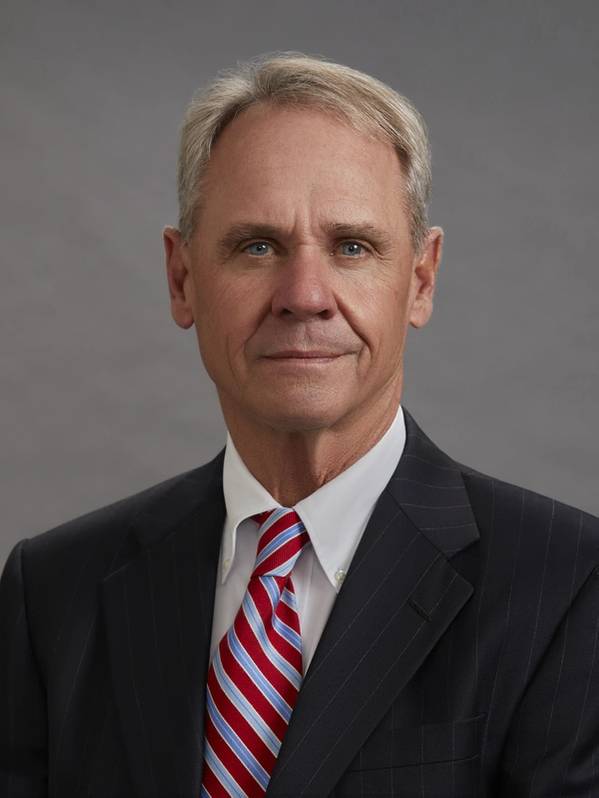 "The backlog of infrastructure in our nation is near an all-time high, so our mission is sustainable growth while focusing on our core values, maintaining the culture that we've established, and performing quality infrastructure work in a responsible manner for our customers."
Harry Stewart, President and CEO, The Dutra Group
Photo courtesy The Dutra Group
Farm-bred Work Ethic
Many with long-tenured leadership positions in the maritime sector came in with the theoretical 'salt in their veins,' growing up in and around the water, the sea, a life's mission seemingly interwoven into their DNA.
Stewart grew up with dust in his.
"I grew up in a fourth-generation farming family, and in a farming family, you start early," said Stewart. "I was about 10 years old when my dad first took me out and put me on a tractor."
Literally every non-school day of the year, six days per week from the first day of summer break to the last day, Stewart was dropped off in the field at 7 a.m. with his lunch pail, a toolbox, and his tractor; then picked up after 5 p.m. when the day was done.
"I attribute my career path to those five or six years, because I can recall thinking 'this is kind of boring, running a tractor, pulling a disc or a plow in the dust and the heat. I decided there's got to be something better."
With a strong work ethic now ingrained, Stewart set his course on engineering, earning an engineering degree from the University of California, Davis. It was his roots that led him to the doorstep of Dutra and a long, successful career.
"It was the year after I graduated that I was out at my family farm, which is adjacent to a river. There was a problem with the levee, and there was a construction company (Dutra) that the reclamation district had hired to respond. I watched it for a while and thought it was pretty cool; I was born to build things," said Stewart.
The next day he went down and knocked on Bill Dutra's door, asked for a job, and was offered a position.
"I started my career in the Dutra company, and in retrospect, there are a lot of similarities between farming and the construction dredging business; they're both very high risk," said Stewart. "In the dredging business, particularly in the public sector that we thrive in, it's mostly firm-fixed price contracting. You price a project today and whatever that price is, you have to live with it through its completion with very limited exceptions, no matter what happens: weather, sea conditions, inflation, fuel price volatility, labor shortages, or equipment breakdowns."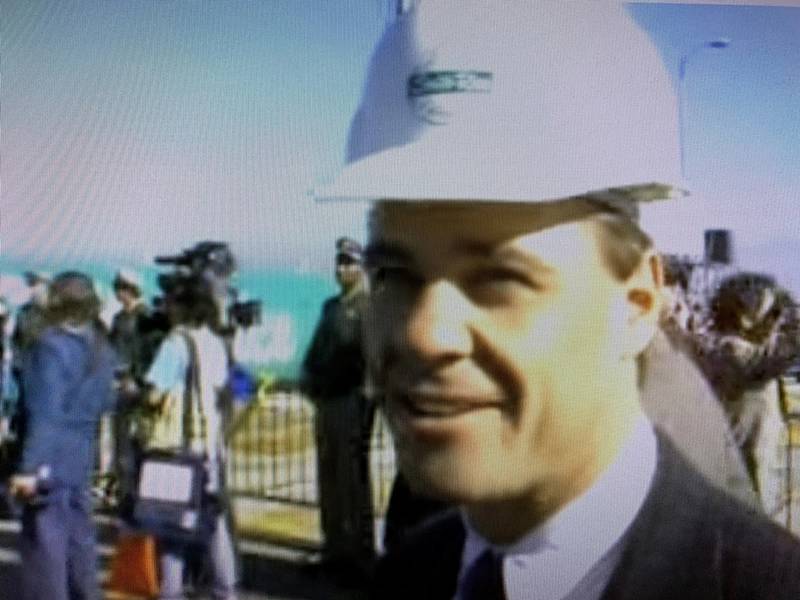 Early in his career, Stewart was asked to be the project engineer to help put the San Francisco-Oakland Bay Bridge back together following the Loma Prieta earthquake that struck the San Francisco Bay Area in 1989. All photos courtesy The Dutra Group

Building Bridges
The dredging and marine construction business is never straight ahead, or easy. Even projects that have been long-studied and investigated invariably provide numerous curves and roadblocks before bringing the job to fruition.
Then there are the jobs created by natural disaster, jobs that have little in the way of a playbook and depend on quick, innovative thinking and action. Early in his career Stewart came face to face with such a job when the Loma Prieta earthquake struck the San Francisco Bay Area in 1989, causing massive destruction. The Dutra Group were asked to respond and put the San Francisco-Oakland Bay Bridge back together, and Stewart was asked to be the project engineer.
"The upper deck fell onto the lower deck, and the lower deck came loose and was hung up there by a thread," said Stewart. "I remember driving onto the bridge the next morning; there was a 300-ft. span on one side and another 390-ft. span on the other, but we marshaled together a team and were able to execute the repair far ahead of schedule."
Technical aspects of the job aside, this project was instrumental to Stewart as it helped him to put in perspective the importance of infrastructure, from the lost revenue (about $250k per day in tolls from the bridge) to the overall impact on the local economy, as that bridge was a critical link joining a pair of large communities, San Francisco and Oakland, personally and professionally.
Another exciting project Stewart remembers was one for the Corps of Engineers to rebuild a harbor on St. Paul Island, Alaska.
"This was an isolated island with about 500 inhabitants, and it was a fairly significant sized project designed to be done in two years," said Stewart. "We decided we could do it in one. That meant we had to marshal every part and piece of equipment, from excavators to cranes to rock crushers, as well as office and camp facilities for the crew, plus all the provisions and supplies; and send it all up ahead of ourselves on barges."
Planning well, and planning well in advance was critical, not simply for profitability of the project, but to get it done efficiently. "We worked 24 hours a day, seven days a week for one summer and completed the entire project, just getting out by the skin of our teeth before the ice came in."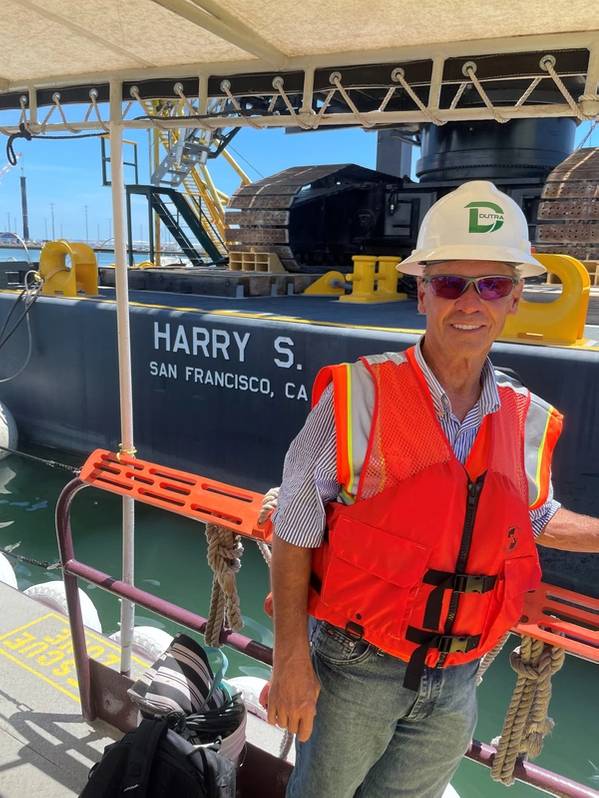 Harry Stewart visiting the Harry S. Photo courtesy The Dutra Group
The Dutra Group Today
The company that Stewart now runs has grown mightily from the one Bill Dutra started 50 years ago, evolving from a very small organization into one generating about $200 million worth of work per year, with 400 to 500 employees, and about 50 different vessels including dredges, crane barges, and boats.
"Our goal isn't growth for the sake of growth; our goal and our culture is for sustainable growth," said Stewart. "
"The backlog of infrastructure in our nation is near an all-time high, so our mission is sustainable growth while focusing on our core values, maintaining the culture that we've established, and performing quality infrastructure work in a responsible manner for our customers."
When Stewart started with the company, it was focused mainly on a fairly small geographic area and type of work: the Sacramento, San Joaquin River Delta region and to a smaller extent the San Francisco Bay Area. But today the company is truly national, with work on the East, Gulf and West coasts. "Today, we probably do more business in the Gulf of Mexico and on the East coast than we do on the West coast."
Dredging is an engineering, CapEx, and OpEx intensive business, and the assets to get the job done correctly, efficiently, and cost effectively take years to design and build. "You don't just go down to the local Caterpillar dealer and buy one of these things," said Stewart with a laugh. And as the size of the machinery has gotten bigger, driven by economies of scale, the price tag has risen exponentially too, meaning that idle machinery is a major drag on the balance sheet. Finding employment also meant expanding operations beyond its regional roots.
"Years ago, we expanded to the East and Gulf coasts, and we maintain a significant presence there," said Stewart. "Our two hopper dredges, the Stuyvesant and Columbia have recently performed work in Mobile, Alabama for the Corps of Army Engineers on the Mobile deepening project; and also in Sabine, Texas, also for the Corps of Army Engineers, performing a deepening project there."
The company also maintains two mechanical dredging fleets in the East and Gulf markets, "The clamshell dredge Paula Lee has been an industry stalwart for decades, and late last year The Dutra Group brought online a new mechanical dredge, the Harry S, "and we're just now finishing the breaking-in period, continuing to improve upon her efficiency and the technology," said Stewart. Those dredges work with our fleet of about 10 dump scows ranging 3000 to 6000 cubic yards, and assorted support barges and boats.
The company's West coast operations are seasonal, due in large part to environmental restrictions and protection of endangered species.
Regardless, "we still maintain a significant presence here and plan to continue to do so for the foreseeable future." The West coast fleet also includes several mechanical clamshell dredges of various sizes and an assortment of a half dozen scows.
Stewart says the company has been finalizing the designs on a new hopper dredge, as one of its two hopper dredges is quite old. However, raging inflation and persistent supply chain challenges have caused the company to slow down. "We tapped on the brakes toward the end of last year on the new hopper dredge, but it's certainly not dead and something we will do," said Stewart. In particular, he sees that the country's infrastructure needs will only continue to grow for the coming generation, and so too will the capability of both The Dutra Group and the dredge industry as a whole. "I'm quite bullish on the future of our industry."

---
---
People & Technology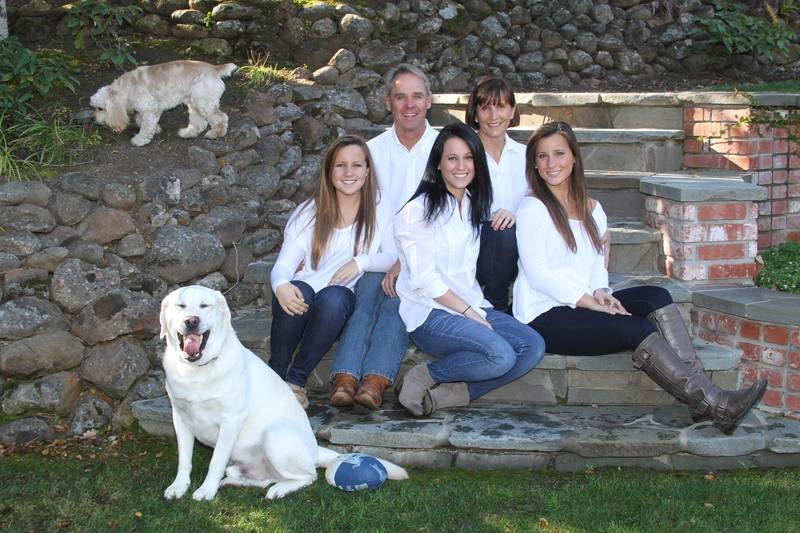 The Stewart Family. Photo Courtesy Harry Stewart
The dredging and marine construction business is the quintessential 'Monster Machine' business, counting on large, expensive, and maintenance intensive products and systems to complete jobs efficiently, effectively, and safely.
But when it comes to counting his company's most valuable assets, Harry Stewart, CEO, The Dutra Group, is succinct: it's all about people and the culture the company works diligently to build and maintain.
"I believe that at the core of a safe company and a safe operation is its culture, and it's a culture whereby the company insists that the employees that work for it look after each other. Safety is number one, and we're pretty proud of our safety record."
He said that building and maintaining a strong culture built on core values is neither fast nor easy: "Like safety, it's a never-ending process. You never take your foot off the throttle, you continue to develop your culture of people forever, literally. The most imperative challenge is to continue to build our team and our culture."
Melding people with machine for efficient, safe operation begins at the start of design of all our equipment, from improvements in the way dredges are laid out, the way they are maintained and repairs are performed, designed and engineered in a way to ensure that normal maintenance and the normal repairs and bucket changes can be performed in a way that does not put people in harm's way.
It's using technology not simply to work faster and more cost-effectively, but to protect the people working in and around the projects, and naturally to protect the environment in which the company works: the latest propulsion equipment to reduce emissions; enhanced instrumentation to ensure the dredges work more efficiently; advanced metallurgy and steel to ensure the integrity and lifetime of structural elements.
"We're able to construct and build quality dredge machinery and equipment more efficiently today than in the past," said Stewart. "I'm sure as we evolve over the next generations, it will continue to evolve. And that's the American way, that's positive progress and we endorse it, we promote it and we're happy to be a part of that."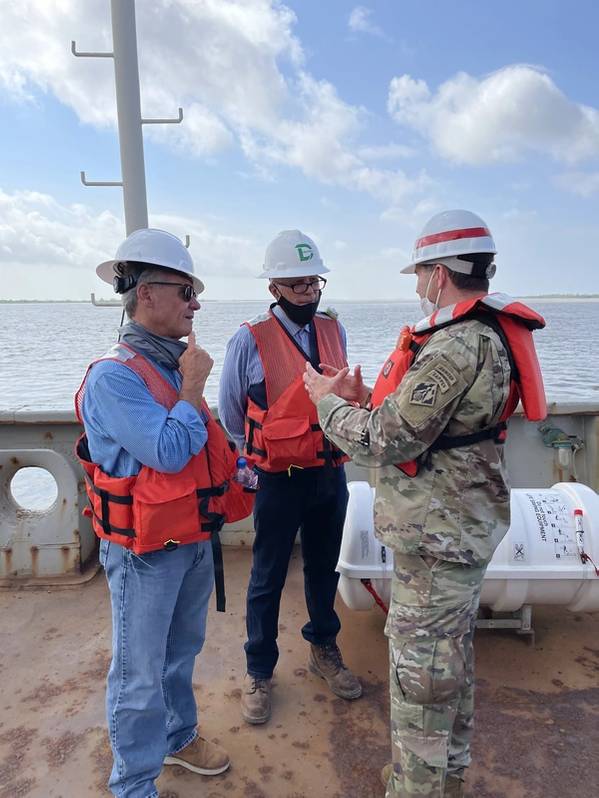 Photo courtesy The Dutra Group