Intermarine UK Selected for Portland Port Expansion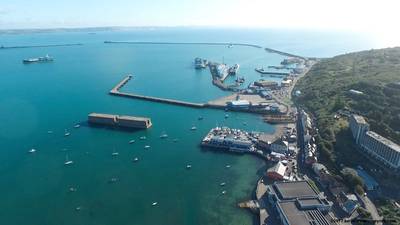 Intermarine UK has been selected to take part in a major infrastructure project designed to increase capacity at Portland Port in Dorset.
The firm operates a 2,400 sq. m. fabrication and welding facility at the port on England's south coast, which it opened in 2018 following a $936,000 investment. Acting as a subcontractor for project lead CMP Thames Ltd, Intermarine UK has been tasked with fabricating a number of steel structures that will extend the mooring capacity of Queen's Pier by 40 meters in order to accommodate the growing number of vessels visiting the port.
A change in the nature of shipping at Portland Port has driven significant infrastructure investment over recent years. The port's cruise business is continuing to grow, while cargo customers have also seen an increase in activity. Work to further extend Queen's Pier is the latest project designed to support the site's continued growth.
Intermarine UK's steel fabrications will form part of a new mooring dolphin at the end of the pier that will create a facility for berthing vessels up to 230 meters long with drafts up to 10.5 meters.
Mark Bowden, Intermarine UK production manager, said the company has fabricated a 35-tonne carousel for the mooring dolphin.
"A steel pile has been driven into the seabed and we've created a pipework carousel, a steel frame, that sits on top," he said. "Six other piles will be driven through this frame before pre-cast concrete sections and a concrete base are added by CMP Thames to complete the mooring platform.
"In addition, we've completed a 40-meter walkway that connects to the existing extension so you can walk out to the dolphin and take in ropes from a ship when it berths. The final stage will see us fabricate two steel fenders for either side of the dolphin. These will hold large rubber fenders that ships can rest against."
The steel carousel was built in two sections so it could be moved out of the workshop on a low-loader trailer before assembly. As Intermarine UK is based at Portland Port, there was no need to transport the structures by road and carry out modular assembly on site, reducing the overall cost of the project.
Bowden said the walkway is now ready to be painted and installed, while the platform's fenders are due to be completed soon.