HydroComp's Online Professional Training Program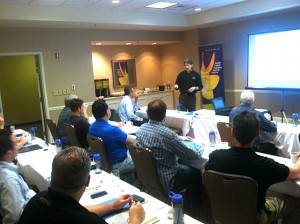 HydroComp, Inc. Introduces Online Professional Training Program. Hydrocomp introduces a new platform for interactive learning and consulting.

These online professional training classes will offer both focused software training, as well as general educational classes in the field of hydrodynamics. This program was created in response to needs of the software users around the world and gives participants the opportunity to interact with our experts and their peers; anywhere.

Software training classes will highlight new updates and methods to each of our products.
The web conference topics will be updated frequently on our website.
Customized training can also be arranged.

All presentations will be interactive and promote discussions.



• software training