New Harbor Crane at Finland's Port of Vaskiluoto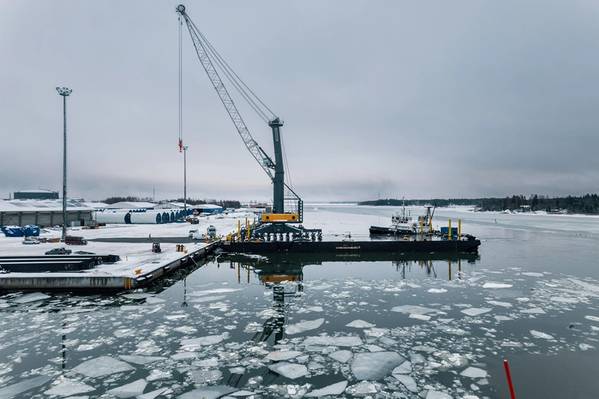 Oy Blomberg Stevedoring Ab, part of the KWH Logistics business group, has acquired a heavy Liebherr LHM 600 harbor crane for the Port of Vaskiluoto in Vaasa, Finland.
The newly built €7 million crane, manufactured by Liebherr-MCCtec Rostock GmbH from Germany and delivered to Vaasa on December 22, 2022, has a lifting capacity of 208 tonnes, making it one of the largest harbor cranes in Finland and in the northern Baltic Sea.
The new Liebherr harbor crane is Blomberg Stevedoring's third in Vaasa and doubles the firm's lifting capacity within the seaport. As a joint lift with Blomberg's second crane, loads of up to almost 300 tons can be lifted.
For Blomberg Stevedoring, which handles different types of project goods in the Port of Vaasa, the crane will mainly be used to serve local heavy industry and other export and import customers such as importers of wind power components.