Hapag-Lloyd Delivers Higher H1 Financials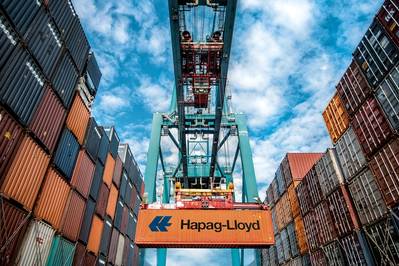 Hapag-Lloyd has concluded the first half of the year 2019 with a significantly higher operating result than in the same period of the previous year.
Earnings before interest and taxes (EBIT) increased to $436 million (H1 2018: $102 million). The Group net result rose to $163 million (H1 2018: $113 million). Earnings before interest, taxes, depreciation and amortization (EBITDA) climbed to $1 billion (H1 2018: $479 million). The EBITDA increase of $593 million includes a positive effect of $243 million caused by the new reporting standards IFRS 16.
Revenues increased in the first half year to $6.9 billion (H1 2018: $6 billion), the transport volume rose by 2 percent to 5,966 TTEU (H1 2018: 5,848 TTEU), and the average freight rate climbed by 5 percent to 1,071 USD/TEU (H1 2018: 1,020 USD/TEU). In contrast, higher bunker prices of USD 429 per tonne had a negative impact on the result (H1 2018: USD 385 per tonne).