PSA Halifax Orders Eight Electric RTG Cranes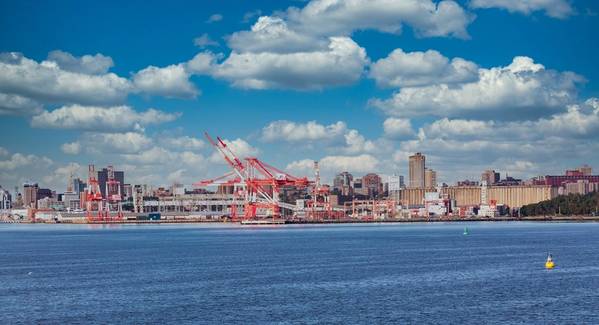 PSA Halifax announced that it has signed an agreement with the Finland's Konecranes to purchase eight new electric rubber tired gantry cranes (E-RTGs) for its Atlantic Hub terminal.
This purchase will expand the terminal's handling capacity by 25% and is part of PSA's efforts to electrify its equipment fleet, which will help it meet its sustainability and decarbonization objectives. The new E-RTGs will arrive by the second quarter of 2024 and increase the Atlantic Hub Terminal's total RTG fleet from nine to 17.
PSA Halifax currently operates nine Konecranes RTGs at its Atlantic Hub terminal that work in combination with front end loaders (FEL) and reach stackers (RS). The new E-RTGs will replace the existing fleet of diesel FELs and RS in order to transform the Atlantic Hub into an all-electric RTG operating environment.
The electrically-powered RTGs are also a greener choice. The PSA Group has committed to reducing its carbon emissions by half by 2030 (with 2019 as a baseline) and to achieve net zero carbon emissions by 2050.
"Volumes at PSA's Atlantic Hub have grown rapidly over the last three years. The new E-RTGs will allow us to densify our container yard and increase our total terminal handling capacity in Halifax by over 25% while bringing us closer to achieving our sustainability goals," said Jan Van Mossevelde, Chief Executive Officer of PSA Halifax.
Kevin Piper, President of the Council of ILA Locals, said, "The ILA union leadership and members are pleased to learn about this significant new investment. This is a clear indication of PSA's belief in our port and in our union members. We are also pleased to learn that the new RTGs will be electric which will reduce the environmental footprint from our daily operations."
"We fully support PSA Halifax's ongoing investment in terminal operations at the Port of Halifax," said Captain Allan Gray, President and CEO of the Halifax Port Authority. "We are particularly pleased to see that this new equipment is focused on reducing the Port of Halifax's overall emissions footprint."