Grindrod Shipping Updates on Fleet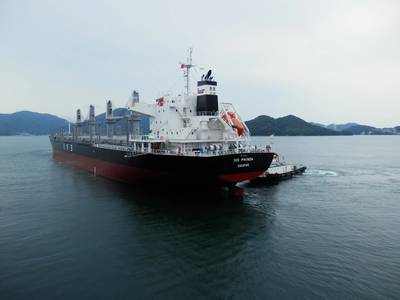 Grindrod Shipping Holdings, a global provider of maritime transportation services in the drybulk and product tanker sectors, announced that it took delivery of the IVS Phoenix, a Japanese-built eco ultramax drybulk carrier newbuilding in June 2019.

The vessel has been chartered-in from its owner for a minimum period of three years with options to extend for up to two additional years, at Grindrod Shipping's election, it said.

The Singapore-based company said that it sold the 2005-built Handysize vessel IVS Kawana for a gross price of $7.8 million with delivery to the buyers in April 2019.

"In June 2019, we completed a financing arrangement with a Japanese shipowner relating to the 2010-built Handysize vessel IVS Knot for a cash amount of $13.0 million," the company said.

The transaction generated net proceeds of $6.3 million after settling the debt associated with the vessel. The IVS Knot continues to be considered part of our owned fleet.

"We wound up the Leopard Tankers JV with Vitol, resulting in the Company acquiring 100% ownership of the 2013-built Medium Range eco tankers Leopard Sun and Leopard Moon in January and February, respectively, for $27.0 million per vessel," it said.

Grindrod also sold the 2011-built small product tanker Umgeni for a gross price of $8.9 million with delivery to the buyers in June 2019.