GMATS Announces New Curriculum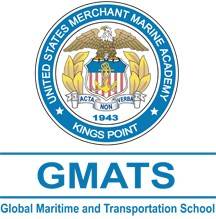 GMATS to expand global supply chain and maritime security curriculum.
The Global Maritime and Transportation School is introducing two additional courses, as follows:

Fundamentals of Importing and Exporting
As a foundation of the Global Maritime and Transportation School's expanding Global Supply Chain and Cargo Security curriculum, the Fundamentals of Importing and Exporting is an essential two-day course that will give the student a basic understanding of importing into and exporting out of the United States. This course is designed to provide an awareness of the many regulations, laws, processes, and principles involved in global trade, and from the perspective of the United States. The lectures will cover many disciplines, including Controls on Exports, International Traffic of Arms Regulations (ITAR), Office of Foreign Asset Control (OFAC) Regulations, Foreign Trade Regulations, Automated Export System (AES), Anti-Boycott Statements, U.S. Customs Regulations on Imports, Incoterms, and Classifications of Harmonized Tariffs.
The lectures are delivered by Mr. Jeffrey Simpson, LCB. Mr. Simpson is a global logistics and supply chain professional with over a decade of experience in managing global supply chains, import and export compliance, and global transportation. Mr. Simpson holds a Bachelors Degree in Marine Engineering, as well as Masters Degrees in International Logistics and International Relations.
C-TPAT - From Inception to Validation (8 hrs)
C-TPAT: From Inception to Validation. Explore the beginnings and subsequent changes to the U.S. Customs Trade Partnership Against Terrorism Program (C-TPAT), as well as the potential changes that will occur in the future. During the course, the participant will be immersed in how to successfully complete a C-TPAT Certification Project; organize, prepare, and submit a C-TPAT Annual Update, and evaluate a supply chain in order to complete a C-TPAT Risk and Vulnerability Study/Map. Finally, the student will learn the process of successfully passing a U.S. Customs domestic and foreign C-TPAT Validation.

The C-TPAT lectures are provided through Mr. Kevin Doucette, Licensed Customs Broker and Manager of Trade Policy at CH Robinson Worldwide, one of the world's largest third party logistics (3PL) providers. Kevin will share his extensive knowledge with you in mapping global supply chains, assessing supply chain risk, conducting facility and business partner audits, development of internal controls, and conducting global supply chain security training.

To contact us please email information@gmats.usmma.edu

• Global Maritime and Transportation School • United States • supply chains