Western Australia's Fremantle Ports has awarded a $7.6m contract to Geraldton boat and ship builders, Dongara Marine, to construct two new pilot boats to enhance its small boat fleet.
The first pilot boat is scheduled for delivery in mid-2024 and the second later that year
Fremantle Ports CEO Michael Parker said the new pilot vessels would be pivotal in the organization's continued delivery of an efficient and highly-reliable service to ship owners, shipping agents and customers.
"At the core of our operations is the safe, dependable and rapid arrival and departure of ships and pilot operations are fundamental to that," Mr Parker said.
"The port's pilots, working for our service provider Fremantle Pilots, work around the clock in all weather conditions, at all hours and our pilot boats transport them to and from ships offshore," he said. "The new vessels are also relied upon by our small craft masters and crew, who operate them."
The two new pilot boats will be built to plans by Southerly Designs of Port Denison. More than 95% of the contract expenditure will flow to Western Australian-based suppliers and contractors.
"These are vessels that must have the highest level of build quality and safety. They will be built to the National Standard for Commercial Vessels and will undergo rigorous tests and sea trials prior to them going into service," Parker said.
Port of Fremantle pilot journeys can be up to 14 nautical miles (26 kilometers) each way, to service ships in Gage Roads and Cockburn Sound.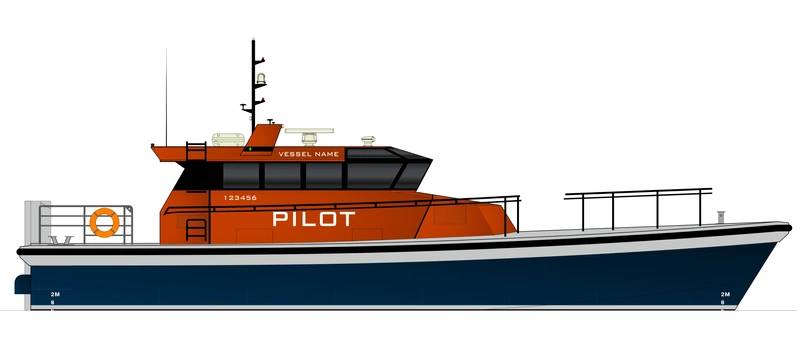 (Image: Dongara Marine)