Oil & Gas Firms: Key Role in Asia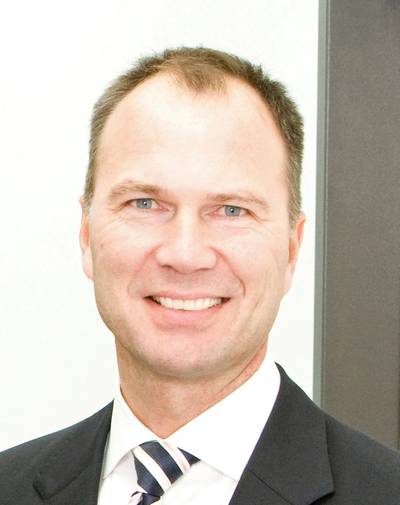 International oil companies remain vital to the growth of Asian oil and gas industry. Asia still requires the injection of profit-driven innovation from international oil companies, sector leaders claim.
Asia needs international oil companies to continue to play a large and essential role in the oil and gas industry's research and development activity, despite the growth of national oil companies, a group of the region's oil and gas industry leaders has stated. The comments were made at an exclusive dinner and round table discussion event to generate research information for a forthcoming Economist Intelligence Unit (EIU) report on the outlook for the oil and gas industry in 2012 and beyond, commissioned by GL Noble Denton.
The event, which was held in Singapore to coincide with Singapore International Energy Week, was attended by a mix of senior representatives from international oil companies, technical suppliers and industry associations who offered strong opinions on where the industry is heading and the challenges that await it in the future.
Some of the key findings which emerged from the discussion were:

The rise of Asia's national oil companies (NOCs) does not mean international oil companies (IOCs) will be marginalised in the region. State-owned oil companies have played a leading role in developing Asia's growing profile in the international energy market over the past decade. Overall, national oil companies now control about 80% of the world's oil reserves. Research gathered for the EIU 2012 report shows that just 15% of respondents expect to see a more favourable approach to working with international companies from governments and NOCs, a 10% drop on last year's figure. However, according to the energy industry leaders participating in the GL Noble Denton event, Asia will continue to count on global players to provide the innovation that is critical to the safe and efficient exploration of more challenging environments.


The growth of China's oil and gas industry. China's place in the Asian energy market remains difficult to predict, leading the Singapore round-table attendees to offer conflicting opinions on how heavily its neighbours will be impacted by China's growth. Some believed that the rise of China's prominence in the Asian oil and gas industry was likely to have a significant commercial impact on other countries, once issues of quality have been overcome. Others, however, felt that China's interests in oil and gas projects outside of the Asian region will mean its growth was less likely to impact upon other countries in the market.


The Asian energy market is at particular risk of under-resourcing itself over the next decade. Concern over skills shortages in the region reflect similar anxieties across the oil and gas industry. However the rapid growth in energy demand across the region, means the need to address this problem is particularly acute. Sustaining this growth will require unprecedented numbers of oil and gas professionals. Participants at the round table suggested that companies broaden the pool of candidates that they could draw upon by requiring fewer years of technical experience.

"The discussions raised around the tables at this event have confirmed the underlying concerns felt within Asia's oil and gas industry, many of which are linked to the rapid expansion the region is experiencing," said Richard Bailey, GL Noble Denton's Executive Vice President for the Asia Pacific, who hosted the event.

"The Asian oil and gas industry is clearly focused on its future challenges, and the opportunities that lie ahead, and GL Noble Denton continues to support its key players in developing the innovative solutions they need to meet the region's evolving energy demands, " he said.

The EIU's 2012 report, which has been commissioned by GL Noble Denton, will be available to download in mid-January from: www.gl-nobledenton.com

The forthcoming report follows on from the EIU's sector report, "Deep Water Ahead?" which was also commissioned by GL Noble Denton and published in January 2011. The complete 2011 report is still available for download at: http://www.gl-nobledenton.com/en/eiu-register.php

• oil and gas industry • GL Noble Denton • Intelligence Unit