Doyle Hired to Lead the Port of Baltimore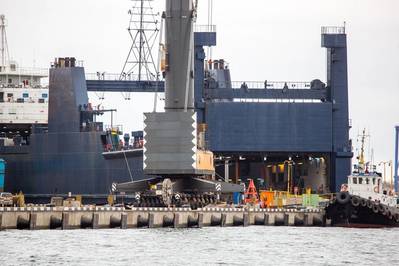 William P. Doyle, a former U.S. Federal Maritime Commissioner, has been hired to lead the Port of Baltimore as the new executive director of the Maryland Port Administration, Maryland Governor Larry Hogan announced.
Currently CEO and Executive Director of the Dredging Contractors of America, Doyle will take the helm at the Port of Baltimore effective July 22, succeeding Jim White, who announced he would step down at the end of 2019. Doyle was appointed by Secretary of the Maryland Department of Transportation (MDOT) Greg Slater, following a wide search that fielded applications from candidates around the world.
Doyle has nearly three decades of experience in the transportation and energy sectors. As a former Maritime Commissioner from 2013-2018, he represented the U.S. in numerous global negotiations and facilitated positive outcomes to disputes among maritime industry and labor groups. In his role, he aided U.S. Labor and Commerce Secretaries in major labor negotiations and co-chaired maritime trade discussions with the China, European Union Trade Commission, Panama and Greece.
Prior to FMC, Doyle was Chief-of-Staff of the Marine Engineers' Beneficial Association. He previously served in an executive management role as the Director of Permits, Scheduling, and Compliance with the Office of the Federal Coordinator for Alaska Natural Gas Transportation Projects.
Doyle graduated with a bachelor's degree in marine engineering from Massachusetts Maritime Academy and is a U.S. Coast Guard Licensed Marine Engineer with over a decade of sailing experience as officer in the U.S. Merchant Marine. He also has a law degree from Widener University Commonwealth Law School in Harrisburg, Pa., and is a graduate of Georgetown University Law Center's program at the Academy of WTO Law & Policy Institute of International Economic Law.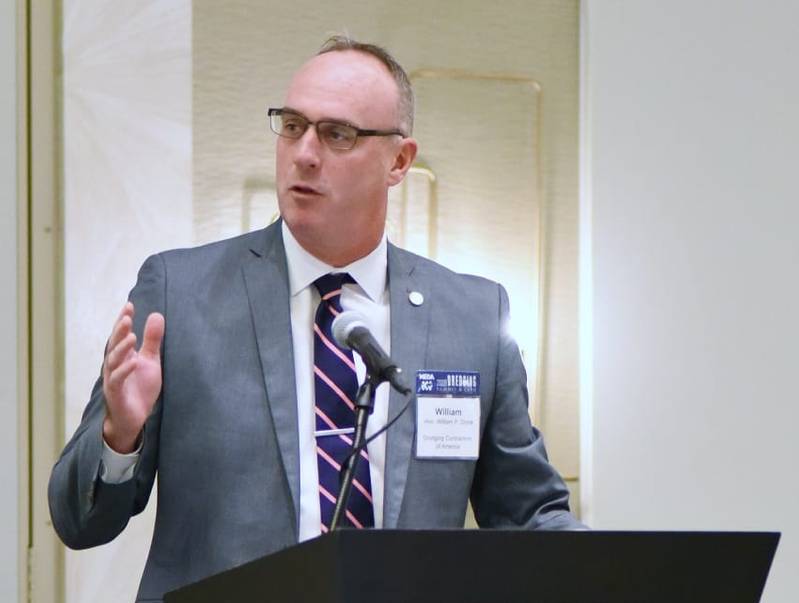 William P. Doyle will take over as the new executive director of the Maryland Port Administration effective July 22 (Photo courtesy William P. Doyle)


"With a distinguished career in the maritime industry and international trade spanning nearly three decades, I am confident that Bill Doyle will lead the Port of Baltimore in driving Maryland's economy forward," said Governor Hogan. "Under his leadership, the Port of Baltimore will continue to create jobs and keep the supply chain moving as it has throughout the COVID-19 pandemic."

"Bill has experience with major infrastructure projects that will prove invaluable as the port continues to work with its private sector partners and the Baltimore community to deliver generational projects," said Secretary Slater. "From global negotiations to working with Congress to fund critical dredging projects, Bill understands all the elements needed to propel the Port of Baltimore to the next level."

The Port of Baltimore consists of six public marine terminals and 35 private marine terminals and is one of the U.S.' top port for cars and other roll-on, roll-off cargoes as well as bulk commodities such as sugar and gypsum. The port generates about 15,330 direct jobs and generates nearly $400 million annually in state and local tax revenues.

• America • Beneficial Association • Congress