Cummins Adds Two to the Northwest Marine Team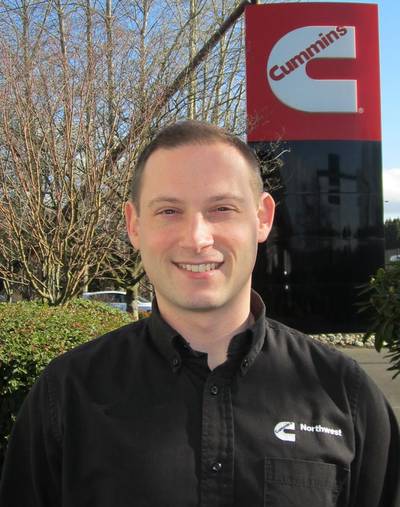 Cummins Northwest says it has strengthened its marine presence and expertise recently by adding two new professional to its marine organization as follows:

Geoff Conrad – Marine Director at Cummins Northwest informs that Mike Fourtner has joined as the newest member of the sales team with focus on developing the commercial marine markets in Oregon and Washington. Mike has an extensive marine fisheries and vessel operations background that should serve customers well in selling engines, repowers, service, and parts. We are fortunate to have Mike onboard. His years of experience will bring the "voice of the fisherman into our business" reported Geoff Conrad – Marine Director at Cummins Northwest.

Brian Pinkstaff – Lead Marine Application Engineer at Cummins Northwest informs that Joe Tobin started his career at Cummins Northwest as a Summer Intern from the University of Washington, Mechanical Engineering Program. As an Application Engineering Intern, he was exposed to CAD Design, Shipyard requirements and meeting industry standards. Joe was a quick study in the field and applying what he observed to his projects. Upon completion of his degree, he was offered a full time position with the Application Engineering Group, informs .
Cummins Northwest says it is the Northwest's leader in providing power solutions for more than 70 years. With 10 locations throughout Washington, Oregon, Northern Idaho, Western Montana, and Alaska, it is uniquely qualified to provide world-class parts, service, and engine support for the greater Northwest. They sell and service on-highway, off-highway, Marine diesel engines and Power Generation units. With ten Service Centers throughout the territory, and our Parts Distribution Center in Portland, OR, they are ready to meet all service and parts needs.

Mike Fournier

• Cummins • Oregon • Washington