New Cranes and Deeper Draft Boost Efficiency at APM Terminals Liberia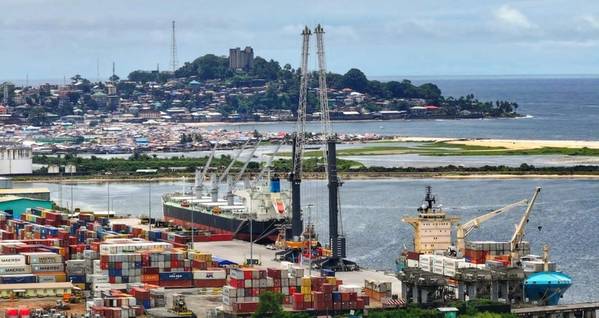 APM Terminals Liberia has commissioned two, Liebherr 600 mobile harbour cranes.
The recently completed dredging of the Freeport of Monrovia, which has increased the draft to 12.5 metres, paves the way for larger and more economical gearless vessels.
This latest US$15 million investment will greatly enhance the productivity of the port and reduce vessel waiting time for shipping lines, which will translate to reduction of prices in the market for goods imported into Liberia, a direct boost for the economy, says APM.
Through its strong partnership the National Port Authority (NPA), Liberian Maritime Authority (LiMA) and the Government of Liberia (GOL), together with regulatory stakeholders, APM Terminals Liberia remains dedicated to transforming the Freeport of Monrovia into an economically viable gateway to the Mano River Union basin.
Diana Nebo, Managing Director, NPA, highlighted the importance of the equipment and partnership: "We are invested in deepening our long-term and collaborative partnership with APM Terminals Liberia," she said. "This new equipment will significantly enhance productivity and certainly help in our ambitious drive to reaffirm the Free Port of Monrovia's position as the gateway to the economy of Liberia and the Mano River Union."