Cochin Shipyard Signs Contract With IWAI For Ten Ro-Ro Vessels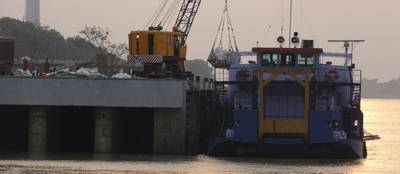 Cochin Shipyard Limited and Inland Waterways Authority of India has signed a contract for roll-on-roll-off (Ro-Ro) vessels.
The contract, which entails design, construction and supply of Ten Ro-PAX and Ro-Ro Vessels, is worth INR 1.02 billion (USD 15 mln) plus taxes.
These vessels which are capable of carrying Trucks, vehicles etc. and with sitting passengers will be deployed in various strategic locations in National Water Ways 1, 2 and 3.
The vessels are conceptualized and fully designed by CSL. They are built to standards under the rules of Indian Register of Shipping. All the ten vessels will be delivered within a contractual period of 18 months.