Clay Maitland to Keynote SHIPPINGInsight Fleet Optimization Conference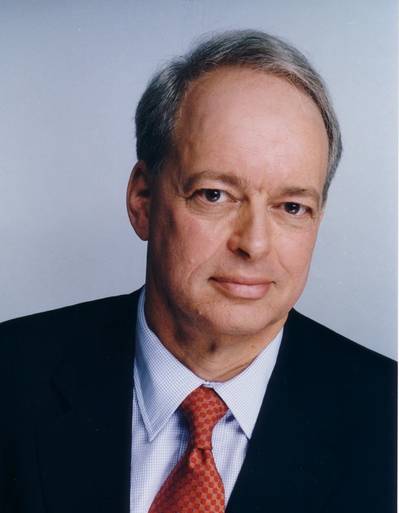 Joins More than 30 International Maritime Industry Speakers.
Clay Maitland, managing partner of International Registries, Inc., which administers the Marshall Islands Ship Registry, the third largest registry in the world, will be the keynote speaker at the SHIPPINGInsight 2012 Fleet Optimization Conference, Oct. 8-10 in Stamford, Conn. As keynoter, Maitland, a distinguished veteran in the shipping industry, will set the tone in addressing the challenges and solutions for improving ship efficiency and fleet operations – the central theme of the conference.
"It is such an honor to have Clay Maitland keynoting our first-ever North American conference," said Frank Soccoli, conference co-director. "He is a sought-after public figure and well-respected in the industry. His extensive knowledge and expertise will surely bring insight and value to the pressing issues faced by this industry."
Maitland is the founding chairman of the North American Maritime Environment Protection Association (NAMEPA) and a dedicated blogger. His website, www.claymaitland.com, aims to promote quality in shipping through discussions on safer ships, cleaner seas and protecting the environment.
Maitland's other affiliations are:

• Director of the Coast Guard Foundation
• Member of the American Bureau of Shipping, National Cargo Bureau
• Chairman of the North American Maritime Ministry Association (NAMMA) Industry Advisory Board
• Member of the American Bar Association, New York City Bar Association and Maritime Law Association of the United States
• Former Chairman of the National Maritime Historical Society
• Former Chair of the Admiralty Committee of the New York City Bar Association, and of the Committee on Intergovernmental Organizations of the Maritime Law Association of the United States (MLA).
He has received the Honorary Degree of Doctor of Letters from the State University of New York Maritime College in 2006, and was awarded the U.S. Coast Guard's Distinguished Public Service Award in 2010, and has served as a delegate to the Legal Committee of the International Maritime Organization (IMO).
"This conference will provide a forum to take a closer look at the realities of this industry and a springboard to develop solutions to meet the challenges of ship operations in a new economic and regulatory climate," said Maitland. "We need to move beyond conversations and propel change."
"The conference will bring together stakeholders from across the industry to explore best practices to achieve gains in ship efficiency," said Jim Rhodes, conference co-director. "Panels will focus on major issues, including ship design and construction, fuel and propulsion alternatives, hull performance, asset management strategies, voyage optimization and regulatory compliance. We have already signed up 30 top industry experts as speakers to share their insights with the conference attendees."
Confirmed speakers are:
Steven Gordon, Research, Clarksons
Jeanne Grasso, Partner, Blank Rome LLP
Capt. Rene Menzel, Managing Director, Peter Dohle/Hammonia Reederie
Spencer Shilling, President, Herbert Engineering Corp.
Bill Lind, Director, ABS Americas
Elisabeth Torsad, COO Americas/Sub S. Africa, DNV
Matthew Patey, Sales Manager, NAPA
John Hatley, Vice President, Ship Power, Wartsila
Capt. Ulf Svedberg, Master Mariner, Swedish Maritime Association
Fred Pardi, Program Manager, Rolls-Royce Naval Marine Inc.
Uwe Bullwinkel, Executive VP, Germanischer Lloyd USA
Mark Kester, Director of Marketing, Emerson
Charley Davies, Senior Vice President, World Fuel Services
Capt. Ulf Samelson, Director, Royal Caribbean International
Mike O'Brien, Operations Manager, Applied Weather Technology
Dr. Henry Chen, Chief Naval Architect, Jeppesen
Anders Rydlinger, Product Development Director, Transas
Jan Hansen, Director, NG Sperry Marine
Trevor Solomon, Ship Performance Manager, International Paint
Leon Adegeest, CEO, AMARCON
Eric James, Senior Account Executive, Eniram
Frank Christophersen, Vice President, Raytheon
Johan Nystrom, Manager, NAPA
Visa Roine, Vice President, Sales, Eniram
Peter Bergljung, Director, SAAB
Capt. Karen Davis, Director, ConocoPhillips
Eric Schreiber, Senior Manager, Bus. Dev , ABB Inc./BU Marine
Ron Moody, Senior Product Manager, Jeppesen
Gary Groot, President, IMESA
Early Bird discount pricing of $995 – a savings of $400 off the full onsite registration fee of $1,395 – is valid until Sept. 8, 2012. Group discounts are also available. To register online, visit https://www.shippinginsight.com/event-registration/?ee=1.

Participants are also encouraged to secure the special group rate of $159/night at the Sheraton Stamford Hotel. To reserve your room, call 203.358.8400 and mention group code SHIPPINGInsight or book online at http://www.shippinginsight.com/location/.

Sponsorship opportunities are also still available for companies wanting to elevate their marketing efforts. Contact Frank Soccoli at fsoccoli@shippinginsight.com.

About SHIPPINGInsight
Soccoli Associates LLC, a maritime consultancy, and Rhodes Communications, Inc., an international communications firm specializing in the maritime industry, are co-producers for the SHIPPINGInsight conferences. Maritime Reporter and Maritime Professional magazines are the exclusive media sponsors.

• Frank Soccoli • Clay Maitland • Connecticut