Canadian Navy Awards ELMS2 Contract to BMT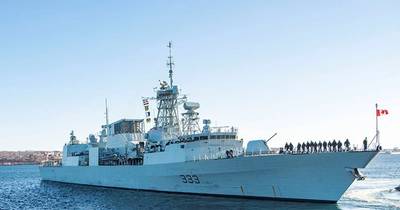 BMT Group (previously British Maritime Technology) announced that it has been awarded the Engineering, Logistics, and Management Support 2 (ELMS2) contract by the Canadian Department of National Defence (DND).

According to the provider of focused solutions to projects in the energy, ports, mining, defense and transport fields, the services will directly support the Director General Maritime Equipment Program Management (DGMEPM) and the Director General Major Project Delivery (DGMPD) (Sea).

Under this contract, BMT will continue to provide risk, due diligence and engineering services for Capital and National Procurement (NP) programs on an 'as-and-when' requested basis to support Canada's naval fleet requirements for the next fifteen years.

Darcy Byrtus, President of BMT Canada csaid: "As the incumbent for the ELMS contract since 2009, we are proud that BMT and our teammates at Fleetway have again been selected competitively by DND as its trusted partners to deliver the demanding requirements of the Canadian naval procurement programs. Our experience in supporting complex programs positions us uniquely to assist Canada and the Royal Canadian Navy (RCN) in successful delivery of its acquisition and support mandates."

Keith Cunnane, Vice President of Operations at BMT Canada commented: "The award of the ELMS2 contract to BMT demonstrates that we offer the highest quality services at the best value to Canadians. It also underscores our abilities to successfully manage and execute its most complex projects and reaffirms our role as a valued partner to the Government of Canada.

Under ELMS, BMT and their Tier 1 subcontractor Fleetway Inc., will provide a highly diverse range of services including the review of deliverables DND receives from capital acquisition projects, such as the Canadian Surface Combatant, Canada's largest project. The work also entails engineering expertise, technical investigations and program support.