CADMATIC Acquires Kymdata, CADS Software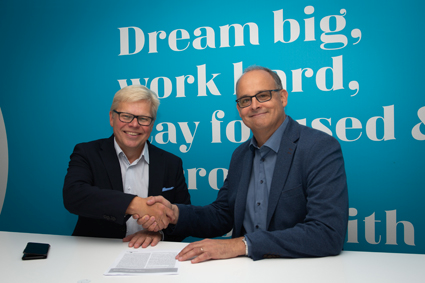 CADMATIC has acquired Finnish software company Kymdata Ltd. including the entire share capital as well as IPRs to all Kymdata's CADS software and its business agreements. The acquisition increases CADMATIC's estimated turnover to EUR 28 million. With the addition of Kymdata's 43 employees, CADMATIC will employ over 200 people.
Kymdata's CADS Electric software is a leader in electrical and automation design in Finland and Estonia. The CADS product family also includes software modules e.g. for HVAC calculation and modeling as well as structural design. CADS products are an excellent complement to CADMATIC's product portfolio of structural and mechanical design and information management for ships and process plants in the global market.
The acquisition supports CADMATIC's strategic growth goals and strengthens CADMATIC's position as a global market leader in marine and process design and information management software. It also gives CADMATIC access to significant customer relationships related to construction. Following the acquisition, CADMATIC will be able to provide design and information management software to its customers in all design disciplines as a "one-stop shop", which will create excellent opportunities for future growth.