Bourbon Offshore Files for Reorganization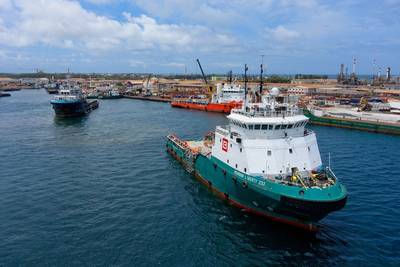 French offshore services giant Bourbon Corporation's existing liabilities amount to 900 million euros, or just over $1 billion, according to sources. It is is in serious danger of bankruptcy now that a group of creditors has demanded immediate payment of outstanding debt.

The provider of wide range of marine services, both surface and sub-surface, for offshore oil & gas fields and wind farms, said in a press note that it has requested the suspension of its listing at the Euronext stock exchange in Paris.

"Bourbon Corporation is examining available options and intends to pursue discussions with its creditors with the objective to take all appropriate measures to protect its interests and those of its personnel," it added.

Credit claims from Chinese ICBC Leasing testify that French Bourbon Corporation is insolvent, and the court therefore had rejected the company's petition for a safeguard procedure. Hence Bourbon now petitioned the court again.

Under French bankruptcy law the safeguard proceedings (procédure de sauvegarde), is intended to enable debtors that are in financial distress, but not yet insolvent, to reorganize and restructure under the court's protection.

Bourbon Corporation says it "has taken note of this judicial decision and draws the necessary conclusions thereby requesting for reorganization proceedings."

The reorganization proceedings are a collective procedure that freezes the liabilities existing at the beginning of the procedure during the observation period which can last up to 18 months.

The purpose of this procedure is to enable the debtor to present a plan for the continuation of his activities by reorganizing his debt - which may be spread over a maximum period of 10 years - and to ensure his recovery.

It says that the reorganization proceedings will only concern the holding company Bourbon Corporation and not the operating companies, which will be able to continue their normal operations and continue to meet the needs of customers.

According to legal sources, if the creditors are not willing to negotiate new terms or arrangements, Bourbon Offshore has no other choice than to file for bankruptcy.

The French shipping company, with a fleet of 483 vessels, is one of the largest offshore service providers in the world.