Berlin Reviewing Decision to Allow Chinese Investment in Hamburg Port Terminal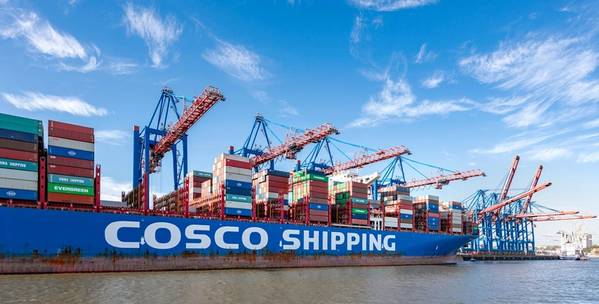 Berlin is reviewing its decision to allow China's Cosco to take a stake in one of logistics firm HHLA's three terminals at the Hamburg port, a spokesperson for the German economy ministry said on Wednesday.
Responding to a question about the reported classification of Tollerort as critical infrastructure, the spokesperson said it was being determined whether and under what conditions Cosco would be allowed to take a stake in the terminal named Tollerort.
The German cabinet gave Cosco the go-ahead to take a 24.9% stake in the port in October last year.
German Chancellor Olaf Scholz gave the green light at the time despite strong pushback within his three-way coalition amid fears of growing Chinese influence on the German economy.
Earlier on Wednesday, the Sueddeutsche Zeitung newspaper reported that the Federal Office for Information Security (BSI) had since classified Tollerort as critical infrastructure, meaning it should be subject to special protection.
HHLA told the newspaper that the classification had been agreed at the start of the year.
A spokesperson for Scholz said his stance on the issue had not changed.
(Reuters - Reporting by Friederike Heine, Editing by Matthias Williams and Rachel More)