Ampol Performs Cleanup on Platform Recovery Project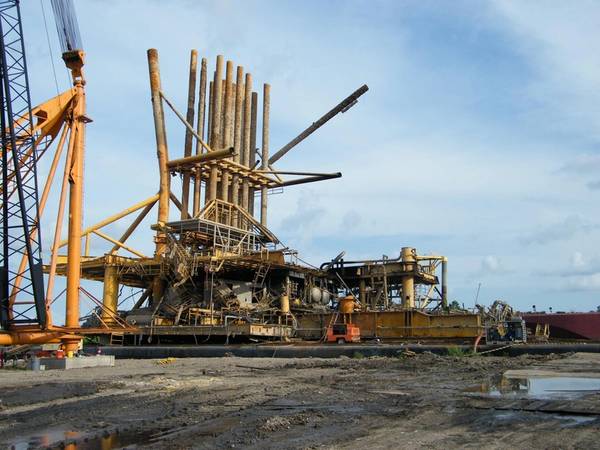 American Pollution Control Corp. (AMPOL), a leading oil spill response and total environmental solutions provider, has completed the oil spill recovery and environmental cleanup on a recovered platform in Terrebonne Parish.

Located offshore then transported to Dulac, La., the once downed platform had to be modified in the air and positioned on a barge to fit under a bridge leading to the recycling facility. Oil spill recovery was performed on the water during the lifting cycle from the ocean floor and during transport when contaminants leaked onto the containment barge – no oil from the base went into the water. AMPOL worked to contain the spill and clean the barge. Before final transportation to Amelia, La. additional cleaning was performed on the barge and platform. The crew for the job included eight on the boat, four on the booms and five for cleaning.

"No one ever starts their day hoping for an oil spill, but in the event of one, a quick and professional response is essential," said Headley. "Our response bases are strategically located with the proper equipment to handle disasters like these in a timely fashion." AMPOL's vast inventory of spill response recovery equipment provides a complete range of oil spill and pollution control products, along with a full service abatement program. From containment booms and oil storage, to oil recovery skimmers and sorbent products, AMPOL is prepared to take on the job, no matter the size. AMPOL employs nearly 200 employees and offers oil spill response, tank cleaning, confined space entry services, naturally occurring radioactive material (N.O.R.M.) treatment and storage, lead and asbestos abatement services,