Spencer Dugan
Student, Webb Institute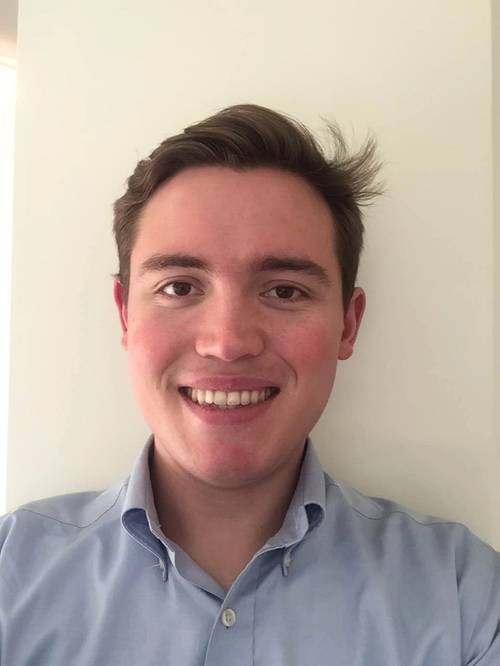 MarPro's Future Leader Series
Spencer Dugan
Webb InstituteMajor: Naval Architecture and Marine Engineering
Why this school?
I was drawn to Webb by the quality and value of the education. The curriculum at Webb is rigorous yet comprehensive, and offers its students one of the best engineering educations. Another really cool part of Webb is the Honor Code – there's an unbelievably strong trust between everyone on campus. Finally, college is expensive, and a tremendous benefit of Webb is the full-tuition scholarship that every student receives. 
What keeps you here?
I've stayed at Webb because of the relationships I've developed with classmates, faculty, staff and alumni. Our classroom is like the living room of a 20-person family. I get to represent Webb as a member of the basketball team, playing a sport that I love with less competitive pressure that's so common at other schools. I've also developed great relationships with a lot of the faculty, a testament to the benefits of a small student-faculty ratio. Lastly, there's an awesome network of alumni and parents. Webb makes the world seem smaller because Webbies are all over the world and almost always willing to meet you during your travels. 
What is your major and what career do you intend to pursue?
I am majoring in Naval Architecture and Marine Engineering. I would like to work for the maritime industry in a shore based role, but I'm looking for something that involves getting out of the office and away from a desk. I'm considering working in marine salvage, with eventual hopes of mitigating the health and environmental risks posed by ship breaking.
What one thing should prospective employers know about you?
Prospective employers should know that I am a very diligent worker. It stems from a good habit of setting goals for my professional and personal development. I love group work, and find that I thrive when surrounded by strong-minded teammates. I take every assignment seriously because everything worth doing is worth doing well.
Tell us about your at sea training or internships – who did you work for or sail with?
When I was a freshman I worked as a shipfitter's assistant for Vessel Repair, a shipyard located on the Sabine Neches Ship Channel in Southeast Texas. My sophomore year I had the privilege of sailing on a Maran Gas LNG tanker operating out of Qatar. I split my time at sea between the engine room and the bridge, and I was lucky to participate in some cargo watch operations. Since then I've completed two more internships: one with Sea Machines Robotics, a Boston area company specializing in marine autonomy, and most recently with the Strategic Projects department at Carnival Cruise Lines.