LeRoid Jones
Student, United States Merchant Marine Academy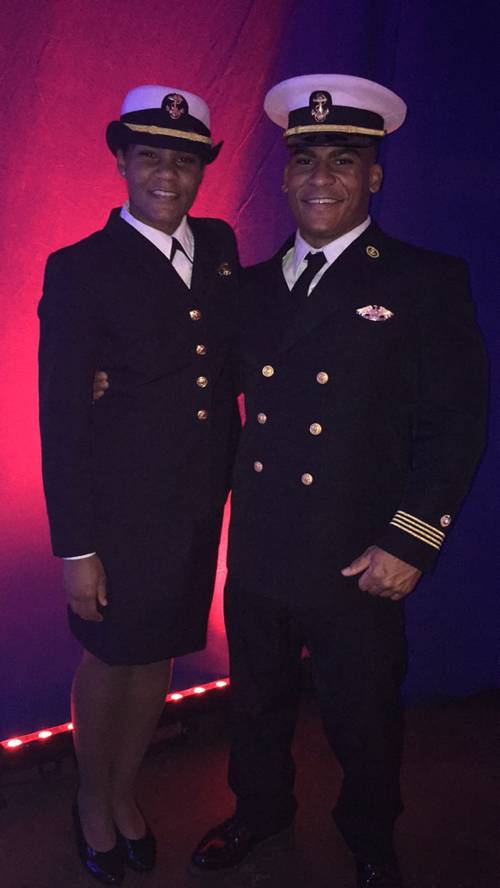 MarPro's Future Leader Series

LeRoid Jones
United States Merchant Marine Academy
Graduation Year: 2016

Why this school?
I chose Kings Point Because of the plethora of opportunities it offers upon graduation. Plus the ability to serve the country really fueled my decision to choose Kings Point.

What keeps you here?
What keeps me here most is knowing all of the possibilities that are available upon graduation. I had a blast during Sea Year and knowing that I soon will be a licensed mate, really keeps me at Kings Point. Not to mention that I also have a great group of friends, as well. Just seeing the amazing opportunities that this academy offers has also helped to influence my sister in attending the academy. Once she found out that this academy has given me the opportunity to travel, and in just one short year see more of the world than most people do in their entire lives, really stood out to her.

What is your major and what career do you intend to pursue?
My major is Logistics and Intermodal Transportation. I intend to pursue a career in the maritime industry upon graduating, sailing as a Third Mate.

What one thing should prospective employers know about you?
In addition to my studies, I significantly built my time management skills, work ethic, and dedication through my extracurricular activities. When I am not studying and preparing for school, I compete as a professional fitness model, which takes a lot of time and dedication. In addition to that, I am also a member of the Kings Pont Rugby Team. Not only are these activates just fun, but they have enhanced who I am as a person. Preparing for a championship, while at the same time taking the rigorous course load at Kings Point offers is truly a balancing act and develops tremendous character.

Tell us about your at sea training or internships – who did you work for or sail with?
In my first sailing experience, I sailed on the M/V Liberty Eagle which took a Voyage to Djibouti, Africa, followed by a short shipyard period in Bahrain. I also sailed on the M/V Sealand Charger, where I learned about containerships while exploring Asia and India. Additionally, I sailed with Military Sealift Command on the USNS Grapple, where I gained great knowledge of ship handling and salvage operations. I served my internship with Tampa Bay Pilots Association, where I learned the inner workings of the port and the pivotal role that pilots provide to the community of Tampa. In all of my training, I have learned a lot and also thoroughly enjoyed it, which is why I am eager to start working in the maritime industry.