Jan Michelsen
Vice President Maritime, Cobham SATCOM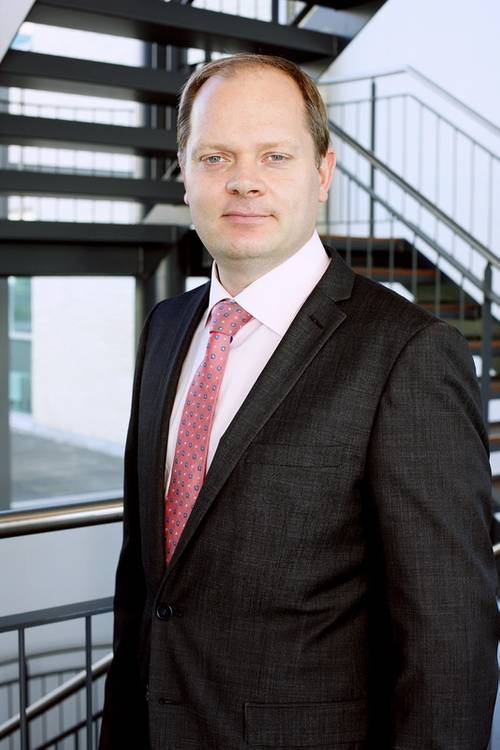 By Greg Trauthwein


Jan Michelsen is responsible for the global maritime satellite and radio communications business at Cobham SATCOM. He shares his insights on the status and future direction of satcom's penetration in the global maritime market.
Big Data: The phrase is everywhere, but what does it mean in maritime?
Using data in a structured way to optimize shipboard and land organization processes, thereby reducing the underlying cost base. Shipping has been around for more than 5000 years, it is also very much a culture change journey. However, the growing trend to leverage the gigabytes of data generated by shipping fleets has potential to seriously change the way that the world does business.
Why should ship owners take notice? More importantly, are they investing in the new capabilities?
If they don't their competitive advantage will gradually erode. Shipping is also being professionalized post the financial crisis. The private venture funds that have moved into commercial shipping have a very different view on risk management and operational/supply chain optimization; data is a key prerequisite to support decision making and identify areas that can be optimized, removing inefficiencies, leading to cost reductions.
How is the Satcom industry turning this buzzword into a tangible reality?
By focusing on the capabilities and benefit that we bring to the table. (At Cobham SATCOM) we look at the entire solution life-cycle together with our partners and end-users. SATCOM is integral to shipping's use of Big Data and ICT in general but for the connected future to really become a reality, there has to be high availability of fast, reliable broadband on a global basis. We're nearly there in terms of services, especially with new High Throughput Satellites coming fully online for maritime users in 2016. In terms of the shipboard terminals, reliability is pretty much ingrained. Stabilization technology established in the early 90s ensures a satellite antenna can track a satellite when under six degrees of motion and today, we are working on incremental changes and holistic approaches to squeeze every last drop of reliability and performance from antennas of decreasing size. This behind the scenes work plays a part in making Big Data a reality for shipping.
What is Cobham's view on the changing maritime satcom landscape?
It is the era of smart shipping and the world of maritime SATCOM will be very different five years from now.
The maritime satcom picture is a complex one. In your estimation is it too complex? If yes, what can be done to deliver more clarity?
Yes, we work with complex technology but Cobham is known for providing solutions to the most challenging problems. But it should not be complex to install or operate, so our R/D department continuously focus on how we can provide more value to the ship owners and managers and enhance the overall satellite terminal use-case.
An important thing to remember about SATCOM is that not everybody is an expert. This is why we try to keep it simple for the customer and end-user (where relevant). For instance, with SAILOR VSAT, one of the key goals in initial development was to simplify the procurement and installation process. We took the whole process and turned it on its head. Previously, all the components to bring VSAT on board a vessel came from several suppliers, which meant putting things together during installation and commissioning and then testing. The approach we introduced was to deliver everything needed, factory tested in a single box. This significantly streamlines procurement and installation, to some extent transforming VSAT to an off-the-shelf product.
Of course, we recognize the complexity of SATCOM and in contrast to the SAILOR VSAT approach, Sea Tel products are designed for non-standard vessels and installations. They are used for vessels with very special or particular requirements, where the number of users, flexibility and bandwidth required far outweighs that of a commercial transport vessel. Essentially, Sea Tel VSAT is the platform for complex, custom networks on cruise ships, offshore vessels or any other maritime vessel where a degree of complexity is required in the network configuration to provide specific, often high-end communication functionality.
The maritime market is cyclical, and several sectors are in the midst of historic lows. Looking at 2016 and beyond, where do you see opportunities?
It is a diffi cult question to answer. The maritime industry is either a user, producer/ transporter of oil or both. But whether the underlying freight market is weak or booming, there will be plenty of opportunity for streamlining operational processes on board the vessels and we should not forget that the young generation of seafarers demand to have access high-speed data connectivity so they can use their many different devices to communication with their family and friends.
The maritime market is heavily regulated. What is Satcom's role in helping shipowners efficiently navigate an increasingly heavy legislative, and litigious environment?
Cobham SATCOM is part of the EU initiative Efficiency 2. This is driven by our desire to influence the maritime industry and ensures safety and efficiency goes hand in hand. The advances in ICT can act as a catalyst to remove some of the administrative burdens onboard ships to ensure that the crew use their time on what is most important which is running the vessel as safely as possible.
How is your company investing to ensure its presence in the market?
We are committed to serve the global shipping industry with sophisticated products for safety, operational and crew welfare applications to create superior value and a great future for all stake holders in the Cobham SATCOM Ecosystem. Of course, we always have one eye on the future, which is why our SAILOR ku-band VSAT antennas have been ready for Ka-band VSAT for nearly two years. This means that those users currently on a traditional wideband service can cost-effectively migrate to a new Ka-band HTS service without changing antennas. We believe this will be a significant thing for both maritime SATCOM service providers and end-users, who will have the flexibility to move to a different service without having to get all-new on board hardware.
What new can our audience expect from Cobham in 2016?
A lot of our focus will be spent together with Inmarsat to ensure that GX takes off successfully. But we will also focus on our new suite of navigational products, for example or new GNSS positioning receiver.
(As published in the February 2016 edition of
Maritime Reporter & Engineering News
)