Garrett Magiera
Student, Maine Maritime Academy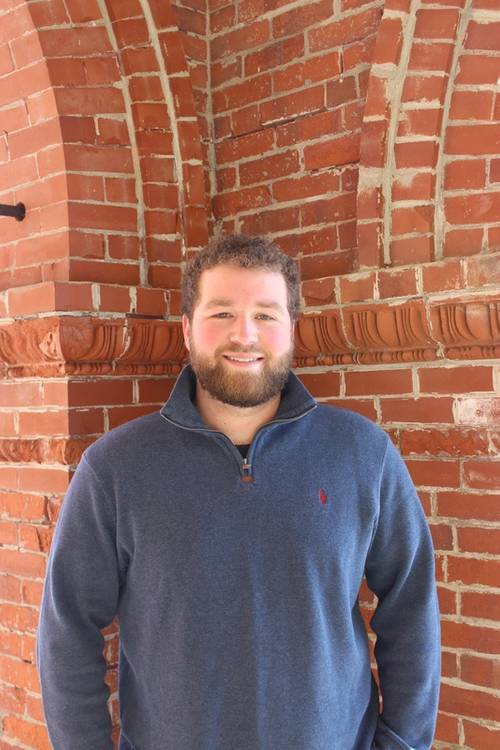 MarPro's Future Leader Series
Garrett Magiera
Maine Maritime AcademyGraduation Year: 2016
Why this school?
After looking at many colleges, Maine Maritime was clearly the perfect fit for me. The small class size and the hands-on training were big selling points. I find the instructors to be personal and approachable. At MMA, students are able to choose whether they would like to be in the regiment or attend as a non-regiment student. Having this option helped to make MMA my top choice. Added bonuses are the abundant in-class and recreational sailing opportunities that the school offers.
What keeps you here?
The opportunities that come with a degree and license from Maine Maritime are invaluable. I have made lifetime friendships and the connections between professors and students are great, not to mention the alumni. Last year, I had been speaking to an alumnus and he offered me a full-time position as a Mate on a 120-foot motor yacht. Rather than end my schooling early to take that position, I knew having a degree from MMA would further my career in the long run and I decided to stay.
What is your major and what career do you intend to pursue?
I am a Vessel Operations and Technology major. My future career is undecided. The workboat world is what many from my major pursue and it has many benefits. I am a hard worker and would do well on a workboat, but there is an inner calling to the yachting world. I'd like to give yachting a try but I'm really open to any boating experience at this point, whether it be yachting or on a workboat. 
What one thing should prospective employers know about you?
I am a very dedicated worker and passionate about what I do. I believe in teamwork as previous employers and co-workers can attest, and am willing to do my share to get the job done. On every vessel there is a job to be completed, whether it is climbing into a Tyvek suit to assist cleaning the bilge after a tank overflow or staying late to assist the engineer in changing the oil. I am willing to work to make sure the boat is fully operational.
Tell us about your at sea training or internships – who did you work for or sail with?
I have worked for several companies. My first co-op was with Boston Harbor Cruises on their fast ferry to Provincetown, Mass. The second co-op I had was with the Block Island Ferry, in Rhode Island on their fast and traditional ferries. My most recent co-op was with Martin Marine on an ATB in the Gulf of Mexico. I have also completed yacht deliveries: I sailed a 38-foot Sloop from Newport, R.I. to Bermuda and a 80-foot Maxi, a high performance racing yacht, which we double handed from Newport, R.I. to Norfolk, Va. in 39 hours, hitting speeds close to 20 knots, which is pretty impressive under sail.