Yang Ming Hails New Liverpool Service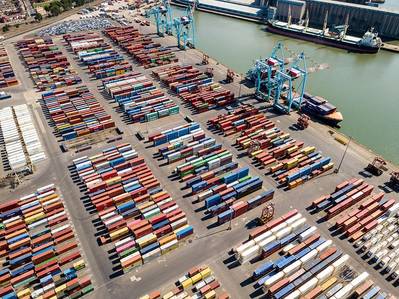 A new express feeder service to Liverpool has smashed its initial targets almost immediately after launching in June, underlining demand for a direct Far East call at the port.
The weekly Yang Ming service from Southampton is now operating at 150 boxes per week, three times more than expected, transporting mainly retail goods to distribution centers in the North West.
B&M is one of the national chains driving this growth and is saying it would move 100 per cent of its cargo from southern ports to Liverpool if there was a direct call from the Far East.
Yang Ming is a global shipping line headquartered in Taiwan, with offices around the world. It has a wide range of weekly services covering Asia, Europe, America, Australia and Africa.
B&M, one of the UK's leading variety retailers, announced earlier this year it was increasing its cargo into the Port of Liverpool by 30 per cent following frustrations with southern ports. The company, which has 600 stores and employs over 28,000 staff across the UK, now ships 80 per cent of its stock via Liverpool, increasing 30 per cent of the volume on a trial basis. B&M ultimately expects to shift all cargo to Liverpool in a permanent move, citing quicker lead-times and a reduction in road miles afforded by the port's central location as among the key reasons why.