World's Longest Wind Turbine Blades Development Project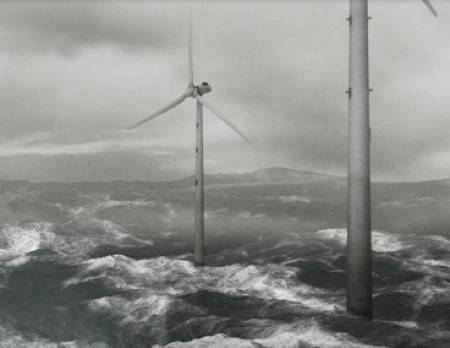 UK's Energy Technologies Institute (ETI) appoints Blade Dynamics to develop technologies for constructing ultra long-length wind turbine blades.

Blade Dynamics will construct blades for the ETI of between 80 to 100 metres in length, incorporating carbon fibre rather than conventional fibre glass. This compares with blades now deployed offshore of between 60 to 75 metres in length.

The intended end use for the blade technology is on the next generation of large offshore wind turbines currently under development with a capacity of 8 to10MW. This compares with the 5-6MW capacity turbines currently deployed offshore.

As part of the £15.5 million project the ETI will become an equity investor in the Isle of Wight-based blade developer – helping with technology development and allowing the company to grow its workforce by up to a third in the short to medium term.

The ETI commissioned and funded project will be delivered using BladeDynamics' innovative design and manufacturing processes that construct blades through the assembly of smaller, more accurate and easily manufactured component pieces, rather than from extremely large and expensive full-length mouldings.

The project will see prototype blades manufactured, and in a position to be put into production by late 2014. Structural testing for the first blade is then expected to be carried out at a UK test facility. The design of the blades will see them weigh up to 40 per cent less than conventional glass-fibre blades, enabling significant weight and cost savings to be achieved throughout the rest of the turbine system. The design will also help to reduce the cost of the energy produced.

The first stage of the project will focus on blade design in collaboration with a major turbine manufacturer (OEM). The project will also test detailed design and manufacturing technologies, extending Blade Dynamics' current experience from manufacturing 49 metre blades. The second stage will establish and demonstrate the proposed manufacturing processes on blades designed for a current 6MW turbine. A design will also be developed for blades for future 8 to10MW turbines. Final project stages are intended to test and verify the prototype blade performance against the predicted performance.