Vancouver RTG Crane to be Powered by Fuel Cell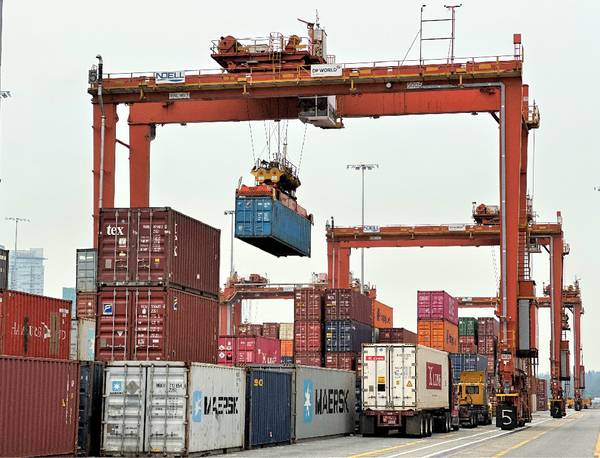 Corvus Energy has been selected by TYCROP and their hydrogen technologies partner H2 Portable to supply the battery energy storage system component of a hydrogen fuel cell RTG crane scheduled for retrofit at Vancouver Fraser Port in 2024.
This will be the first RTG crane powered by both a fuel cell and a battery energy storage system (ESS) in the Americas.
Development of the hybrid-powered crane is part of the Low-Emission Technology Initiative, a collaboration between the Vancouver Fraser Port Authority and the Province of British Columbia where each organization invested CA$1.5 million ($1.1 million) to support the port community's transition to low-emission energy.
Designed to reduce port emissions, fuel costs and operating noise, the crane will use a dual hydrogen fuel cell system, developed by TYCROP and H2 Portable in close collaboration with Loop Energy, together with the Corvus ESS. The ESS improves energy efficiency by channeling regenerative energy back to the battery for reuse during crane lowering operations.
The crane will use a 124 kWh Corvus Orca ESS. Corvus Energy systems already power over 186 hybrid RTG cranes worldwide. The majority are hybrid diesel/electric cranes.
DP World is a key vendor and partner servicing the Low-Emission Technology Initiative. DP World's participation, which is a key step in its global strategy to achieve carbon neutrality by 2040, includes leading the retrofit and delivery of the hydrogen powered RTG crane.