Ukraine to Set up $500 Million Insurance Fund for Cargo Ships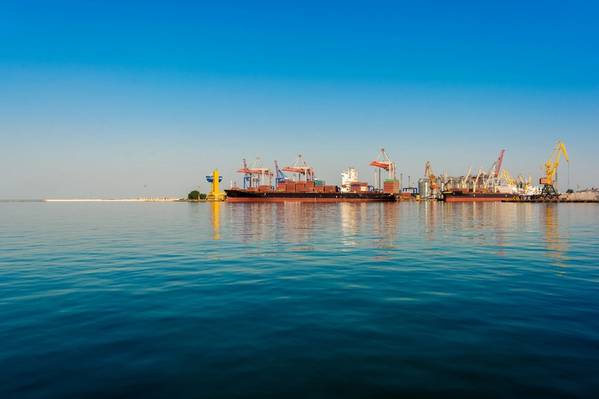 Ukraine will offer compensation for possible damages to civilian vessels entering its ports, Deputy Prime Minister Oleksandr Kubrakov said on Friday, as Kyiv tries to boost exports that are vital for its war-hit economy.
Ukraine is a major producer and exporter of agricultural products, metals and chemical goods but has faced blockades of Black Sea ports since Russia's invasion a year ago and only food cargo can be shipped abroad.
Kubrakov said on Twitter that Ukraine's parliament had approved a law to set up a $500 million insurance fund.
"We're working on resuming delivery & expanding the range of products. I invite countries of the civilized world & interested businesses to cooperate," Kubrakov said.
Ukraine said this week it would ask Turkey and the United Nations to start talks to roll over the Black Sea grain deal that was agreed last year, seeking an extension of at least one year that would include the ports of Mykolaiv.
The Black Sea Grain Initiative brokered by the U.N. and Turkey last July allowed grain to be exported from three Ukrainian ports. The agreement was extended in November and will expire on March 18 unless an extension is agreed.
(Reuters - Reporting by Pavel Polityuk, Editing by Timothy Heritage)