Triple-E Maiden Voyager Breasting Indian Ocean SW Monsoon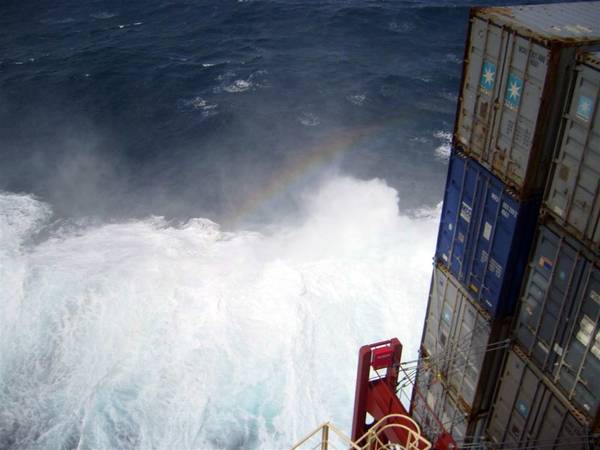 Container ship 'Mærsk Mc-Kinney Møller' uniquely has two captains; one of them, Jes Meinertz, posts the following news on the blog 'Captains of the Triple-E'.

"We are now facing the Southwest Monsoon in the Western part of the Indian Ocean.

Presently we are 18 hours away from the island Sukutra close to the Horn of Africa. The wind force is 7 on the Beaufort scale, wind speeds of approximately 35 knots, and the swell is 4-5 meters. But the vessel remains relatively calm on the water.

We are presently 26 people onboard. 24 crew members and two film crew members from Windfall Films who is filming for Dicovery Channel.

There are 5 nationalities onboard. Danish, Ukrainian, Romanian, Indian and Filipino.

Next stop: Suez Canal on 9 August."