SwiftBulk Opts for Fuel Monitoring Solution on Kamsarmax Thestelia K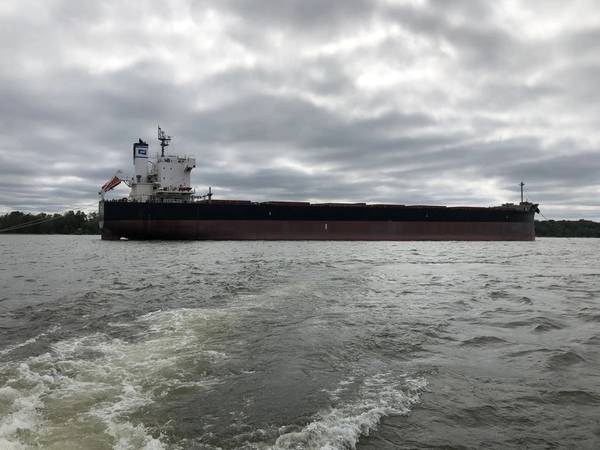 Shipping company SwiftBulk Holding Co. Ltd, a subsidiary of Tiptree Inc., has partnered with FUELTRAX to install EFMS (Electronic Fuel Monitoring System) and FUELTRAX Vision on its 2009-built Kamsarmax dry bulk carrier vessel the Thestelia K (82,000 dwt).
SwiftBulk is implementing FUELTRAX EFMS to improve operating efficiency, decrease environmental footprint with consumption tracking and improve operating transparency. The EFMS on board includes direct fuel measurements via Coriolis flowmeter technology for her Mitsui MAN B&W 6S-60MC-C main engine and her bunker monitoring for fuel quality detection upon loading. With this installation, SwiftBulk also gains access to FUELNET, a logistics web portal providing live updates of vessel location and vessel activities, completely independent from AIS.
FUELTRAX Vision, another FUELTRAX optimization tool onboard Thestelia K, adds visual verification with 360° coverage of the vessel perimeter - providing insights into vessel activities from anywhere in the world. All video footage collected by FUELTRAX is coupled with existing fuel monitoring data and location tracking information to provide greater transparency in operations.
Stefanos Kasselakis, CEO, SwiftBulk, said, "The FUELTRAX system allows SwiftBulk to increase operational efficiency and better manage operational costs while reducing our environmental impact. The transparency FUELTRAX provides greatly enhances our ship management capabilities, maximizing both SwiftBulk's and our customers' return on investment."