Shipping Firm Fined $4M for Pollution Violation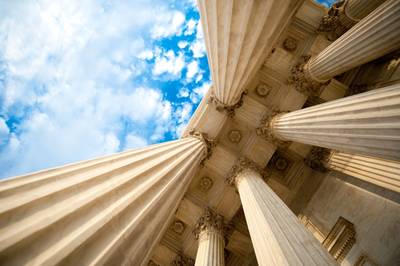 $1 Million Will Go to Projects that Support Cleanup of Marine Pollution, Preservation of Aquatic Life, and Restoration of Shorelines around Newark Bay.
A shipping company based in Italy today admitted discharging oily waste and other pollutants into the sea and then lying about it, U.S. Attorney Craig Carpenito and Assistant Attorney General Jeffrey Bossert Clark announced.

The company, d'Amico Shipping Italia S.p.A., pleaded guilty before U.S. District Judge Susan D. Wigenton in Newark federal court to an information charging it with violating the Act to Prevent Pollution from Ships. Under terms of the plea agreement, d'Amico will pay a $4 million penalty and be placed on probation for four years. During probation, the company will be subject to the terms of an environmental compliance program that requires outside audits by an independent company and oversight by a court-appointed monitor

According to documents filed in this case and statements made in court:

The charge to which d'Amico pleaded guilty related to the deliberate concealment of vessel pollution from an oil tanker – the M/T Cielo di Milano – owned by that company, which visited ports in New Jersey multiple times, as well as ports in Maryland and Florida. The company admitted that the ship's crew intentionally bypassed required pollution prevention equipment by discharging machinery space bilge water and oily waste from the vessel's engine room through its sewage system into the sea. The company also admitted that crew members falsified the vessel's Oil Record Book, a required log regularly inspected by the Coast Guard; made false statements to the Coast Guard during its inspection of the M/T Cielo di Milano in January 2015; and destroyed the vessel's sounding log after the Coast Guard had boarded the vessel.

The company admitted the following in a detailed joint factual statement filed in Court:
From August 2014 through January 2015, the M/T Cielo di Milano used two different methods to illegally dispose of oily waste, both of which involved discharging it from the vessel's sewage holding tank into the sea.
Some of the discharges took place within the exclusive economic zone, that is, within 200 nautical miles of the United States.
Two different chief engineers were involved in the illegal discharges and the intentional falsification of the Oil Record Book to cover up those discharges.
One chief engineer falsified the Oil Record Book to state that bilge water had been processed through the vessel's pollution control equipment when, in fact, it had not.
The crew routinely hid equipment used to conduct the discharges when the vessel entered port.

During a Coast Guard inspection of the vessel in Bayonne, New Jersey, in January 2015, the chief engineer and second engineer lied to inspectors and told lower-level crew members to lie as well.


After the Coast Guard departed the vessel, the chief engineer destroyed a notebook containing tank soundings by burning the pages in the vessel's boiler flame in order to conceal the notebook from the Coast Guard.


The proposed $4 million penalty includes $1 million in organizational community service payments to restore the coastal environment of New Jersey. The plea agreement directs funds to environmental projects that will be selected by the National Fish and Wildlife Foundation to support the cleanup of marine pollution, preservation of aquatic life, and restoration of the shorelines around Newark Bay.

U.S. Attorney Carpenito and Assistant Attorney General Clark credited special agents of the U.S. Coast Guard Investigative Service, under the direction of Special Agent in Charge Richard D. Cox and Assistant Special Agent in Charge Eric J. O'Hearn, with the investigation leading to the guilty plea.

The government is represented by Assistant U.S. Attorneys Kathleen P. O'Leary of the Health Care and Government Fraud Unit and Kelly Graves of the Organized Crime Unit in Newark.

• Florida • Maryland • National Fish and Wildlife Foundation