Saltchuk Names Chiarello President & CEO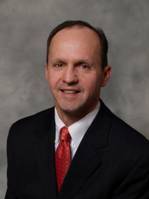 Saltchuk Resources has promoted Anthony Chiarello, to president & CEO of TOTE, Inc.


TOTE, Inc. is the largest of six operating groups owned by Seattle-based Saltchuk Resources, Inc., and includes five companies organized in maritime, logistics and ship management lines of business.

Chiarello, who accepted the top leadership position at TOTE, Inc. just 18 months ago, has already lead a realignment of the organization's five operating companies in to three distinct lines of business: TOTE Maritime, TOTE Ship Management and TOTE Logistics. In February, TOTE, Inc. announced a full rebrand from its former moniker American Shipping Group. The industry veteran was previously COO and executive vice president of NYK Logistics (Americas), Inc. Prior to his position with NYK, he was the senior vice president, Global Customer Development for AMB Property Corporation.

Chiarello serves on the Board of Visitors for the Northeastern University School of Business and the Board of Directors for the Villanova School of Business, Center for Global Leadership. Other industry involvement includes leadership participation with the Retail Industry Leaders Association; the Board of Advisors for the United States Merchant Marine Academy; Board member of CRT (Coalition for Responsible Transportation); past facilitator for the annual AAPA/MARAD/NAWE Terminal Management Training Program, and participation as an active member of the Council of Supply Chain Management Professionals.