Revised VDR Standards Commence July 2014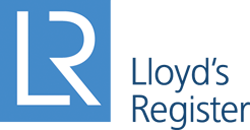 Revisions to the Performance Standards for Shipborne Voyage Data Recorders (VDRs) will be implemented from July 1, 2014. The changes to the standards have been made to incorporate new technology and lessons learned from past casualty analysis.

Summary of the main changes
The main changes are as follows:
Systems should include functions to perform a performance test.
Operational requirements for float-free and long-term recording media have been added.
The time for which all stored data items are retained has been extended to at least 30 days/720 hours on the long-term recording medium and at least 48 hours on the fixed and float-free recording media.
The data to be recorded now includes:
bridge audio – several channels
the electronic signals of the main displays of both ship's radar installations
the electronic signals of the ECDIS display
the status of all mandatory alarms (refer to Resolution A.1021(26), Code on Alerts and Indicators, 2009, table 10.1.1.)
rudder – the power units in use
engine order and response – an indication of the control station in use
all AIS data
rolling motion
o the VDR's configuration data
o the electronic log book.

For full details see IMO Resolution MSC 333 (90).

How the standards apply and the interpretation of "installation"
The revised performance standards apply to all passenger ships and all other ships of 3,000 gt and above installing VDRs on or after July 1, 2014. The IACS Unified Interpretation of the term "installation" (refer to IACS UI SC261) was not fully agreed to by the IMO's NAV 59 meeting, held in September 2013, and instructions from the ship's flag administration are to be followed.

It should be noted that the requirements for simplified VDRs (S-VDRs) remain unchanged.

What to do now
Owners and technical managers are advised to ensure that VDRs installed from July 1, 2014, meet the revised performance standards, as per flag interpretations.

* The performance standards were originally adopted by IMO Resolution A.861 (20), amended by MSC 214(81), and revised through Resolution MSC 333 (90).



• United Nations