JV to Pursue Marine Application for Clean Water Technology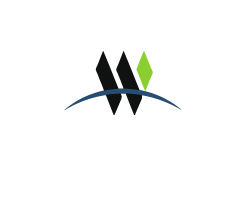 Calgary AB, (April 12, 2011) Wescorp Energy ("Wescorp") (OTCBB: WSCE), today announced that it has entered into a joint venture with Allied Holdings Group ("Allied"), based in Alexandria, Virginia to pursue certification of Wescorp's H2Omaxx clean water technology for international maritime vessel operations.

Allied specializes in the adaptation, certification and marketing of marine equipment to the US Navy, US Coast Guard and commercial marine industry. Through the joint venture, Allied will use its industry expertise and relationships to position Wescorp's H2Omaxx technology as the leading solution for oil-water separation on seagoing ships and in-port facilities.

Wescorp Energy will provide to the joint venture the H2Omaxx technology and technical support and Allied will focus on international and US certification for H2Omaxx as well as market development and funding.

The company said that oil and water separation, whether for normal ship operations or to meet the increasingly stringent bilge water and ballast discharge regulations, is a major challenge for the marine industry.

"We are committed to bringing Wescorp's H2Omaxx technology to the marine industry. Its unique aeration technology for oil-water separation can assist the industry with one of its most difficult and expensive compliance obligations – bilge and ballast water discharge," said Tim Gale, president and CEO of Allied.

"We believe that the H2Omaxx is capable of being one of the most effective technologies for the marine environment, as its operation should not be affected by a heaving and rolling platform, such as a ship at sea," he added.

The joint venture, known as Wescorp Marine, Inc. will be a Delaware corporation owned 65% by Wescorp Energy and 35% by Allied. Wescorp Marine will have the exclusive rights to develop the H2Omaxx technology for the US and Canadian marine markets and will act as a lead entity in identifying additional strategic partners and customers throughout the world.

"From Wescorp Energy's perspective, we could not have found a more capable partner than Allied. Allied clearly is the best of breed when it comes to expertise with seagoing oil-water technologies and has well-established relationships with the US Coast Guard, Navy, regulators and the shipping and cruise industries," said Robert G. Power, executive chairman of the Wescorp Energy Board.

"Additionally, by achieving international marine certification for H2Omaxx, Wescorp Energy will be able to pursue off-shore oil and gas platforms, an important global market for Wescorp's technology", he said.
Source: Wescorp Energy Inc.