Ports of Stockholm Numbers Rise despite Economic Headwinds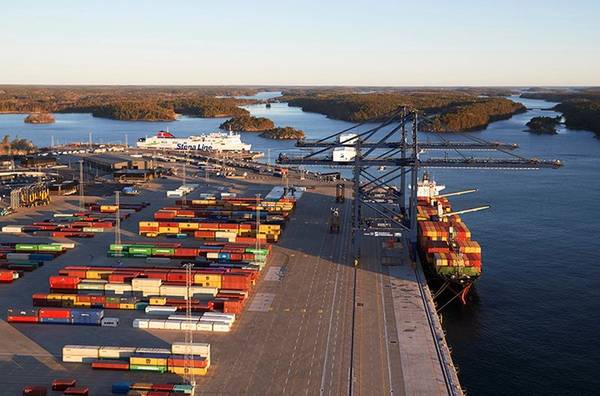 Ports of Stockholm is one of the world's largest passenger ports and one of Sweden's largest freight ports. Despite a declining economy, goods volumes have remained high and the number of passengers increased significantly compared to the previous year. This shows Ports of Stockholm to be a central node for sustainable goods and passenger transport and that Stockholm remains a very attractive destination.

At Sweden's newest port, Stockholm Norvik, container traffic was up 8.5 percent and RoRo-traffic increased by as much as 16.5 percent during 2022 in comparison to the previous year. The total cargo footage transported increased from 1.3 to 1.5 million. Stockholm Norvik Port had 2,400 vessel calls in total during 2022, which is 34 percent more than in 2021.
The total cargo footage overall at Ports of Stockholm decreased marginally, from 9.1 to 8.9 million. The reduction equates to a drop of 1.6 percent from the very high numbers of 2021.
The number of ferry passengers increased significantly, and the recovery following the pandemic has been very good. In total, 7.4 million ferry passengers travelled via Ports of Stockholm's ports in 2022, which is an increase of as much as 67 percent compared to the previous year. This is still lower than the high numbers pre-pandemic, but the figures are moving in the right direction.
In 2022, Ports of Stockholm welcomed 206 cruise ships, which is 110 more than the year before. The number of cruise passengers was 450,000, which is an increase of as much as 86 percent. This is still some way off the record pre-pandemic figures, but is a significant increase compared to 2021. The lower numbers in the cruise segment are due almost exclusively to Russia's war in the Ukraine. The positive and unique situation is that more than half of all cruise ships have chosen to stay one or more nights in Stockholm, instead of only making a day-call, providing a major boost for Stockholm's tourist industry.