AD Ports Group Inks Deal with Kyrgyz Republic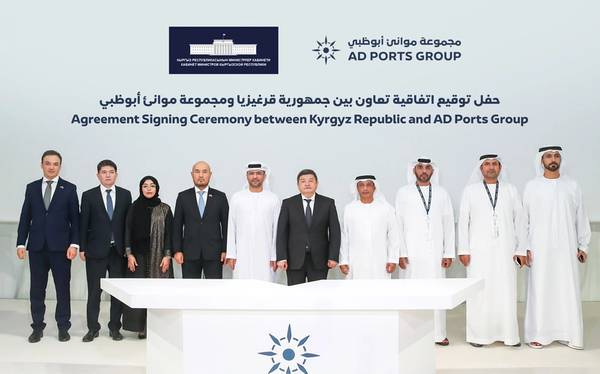 AD Ports Group signed two agreements with the Government of Kyrgyzstan to promote trade and strengthen economic ties with the Central Asian nation.
Under the first agreement, the Ministry of Economy and Commerce has entered negotiations with AD Ports Group to secure more than 300,000 sq. meters of land within the Khalifa Economic Zone Abu Dhabi (KEZAD) to develop and operate a logistics hub and customs area. Based within KEZAD's Free Zone, the project will facilitate the import and export of cargo to and from the Kyrgyz Republic.
Under the second agreement, Maqta Gateway will initiate a strategy for the Ministry of Finance for developing a customs and border management solution, infrastructure, and national single window, among other digital services, for deployment in Kyrgyzstan.