Norden Expands into West Africa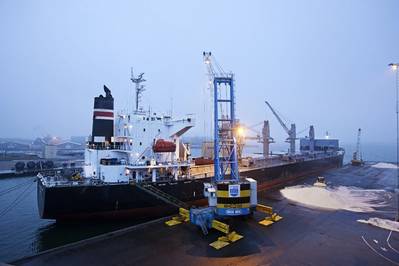 Danish shipping giant Norden is opening an office in Abidjan, Ivory Coast, as part of the Company's continued global expansion.

The office will generate new business and focus on contributing positively to the development of the region, the dry bulk and tanker owner said in a press release.

"Norden opens offices and employs people with a long-term horizon and that is also the case for our move into West Africa. We wish to come even closer to our business partners and increase our business presence and at the same time be part of and help the region develop by investing manpower, know-how, money and time in the maritime sector in Ivory Coast and West Africa,"says CEO Jan Rindbo.

Norden has for years done business in the region and obtained a sound business platform to build from.The office becomes Norden's 11th office and means the shipping company is now present on all relevant continents supporting the asset light growth of the Company.

"Being close to customers, knowing their needs and assisting in logistical optimisation is all part of Nordens overall purpose of enabling smarter global trade. I am truly excited about having Norden participate at the very front line of the development of the maritime logistics and infrastructure in this region," Jan Rindbo says.

West Africa is a promising region where Norden sees growing opportunities within dry cargo, and being the regional hub connecting French-speaking Africa and the home to many key institutions working across Africa, Abidjan, Ivory Coast is a natural location for Norden's new office.