Multimodal Leaders to Discuss Freight Infrastructure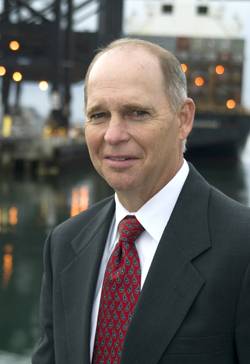 Trucking, rail and port panelists will explore the benefits of improving America's intermodal freight transportation system.

On May 13, American Association of Port Authorities (AAPA) President and CEO Kurt Nagle will join forces with CEOs representing trucking, railroad and other transportation interests who will offer a host of oftentimes startling facts, surprising statistics and unique stories about the value of investing in our nation's freight transportation infrastructure in Washington D.C.

Titled "Moving America's Freight: A Multimodal Perspective on Infrastructure Challenges and Future Needs," this event ties to the 2014 Infrastructure Week (May 12-16) activities designed to inform, educate and explore emerging solutions, innovative approaches and best practices being developed nationwide to modernize the nation's aging infrastructure.

In addition to two panels of intermodal transportation executives, the event will also feature perspectives from at least one member of Congress (Sen. Tom Carper, D-DE) and other invited guests.

"Investing in infrastructure that improves the daily operations of U.S. ports are both essential and effective utilizations of this nation's limited resources," Nagle said. "Our elected and appointed officials are looking for more bang for the buck, and infrastructure improvements that enhance the ability of freight to move more efficiently pays enormous dividends, both in terms of jobs and return on investment," he said.

Seating is limited, with media receiving first priority. To RSVP, contact Sean McNally as soon as possible at [email protected] or 703-838-1995.