Marine Insurance: Protect Your Yacht, Yourself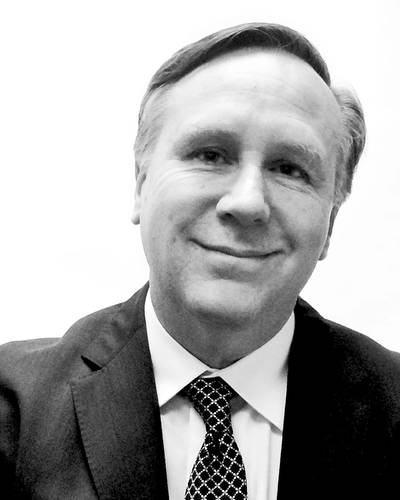 All my life, I grew up around boats. My dad was a captain for 23 years, and I would travel on his ships throughout the Gulf of Mexico, the Atlantic Ocean and the Great Lakes. My first job out of college was in San Francisco, so naturally I bought a 30-foot sailboat and lived on it on the San Francisco Bay. In more recent years, I have enjoyed yachting with my family on the inland lakes of Virginia.
No matter where you have launched your yacht, boating is an exhilarating experience. It can also be dangerous and fraught with risks. As an insurance professional for 30 years, I have had a number of clients involved in serious boating incidents, costing many thousands of dollars, and, sadly, even lives at times. Because of the risks involved in yachting, making sure you have adequate insurance protection is vitally important.
Not all yachts are the same, as the specific model type and size needs to be considered. Because there are different insurance coverage plans for different yacht types, I am going to break down certain "insurance must-haves" depending on yacht size. We'll be covering two types of insurance—coverage for watercrafts (under 70-feet) and coverage for mega yachts (those over 70-feet with a paid crew).
Watercraft Insurance Must-Haves
Agreed value for a total loss. This type of coverage will pay you the amount you agree upon with the insurance company, with no deduction for depreciation should you have a total loss. With this option, you may also want to look into replacement cost coverage of 110 percent or 120 percent, to make sure you do not sustain out-of-pocket costs for a total loss.
Looking out for partial losses to your yacht. You want the option to replace or repair damaged parts, with parts of like kind and quality, including original manufacturers parts when available.
Emergency towing and service. No matter the structural damage to your boat, if you're stranded in the water, you're going to need someone to tow you and your boat back to land. Afterwards, you'll get a rough estimate of the property damage.
Personal property coverage. For personal items on board that are damaged or destroyed, this is a necessity.
Taking any precautionary measures. This would allow you to move your watercraft to a safe harbor to avoid a storm, costing at least $1,000 in coverage.
Trailer coverage. This is for when you're storing your boat away during the off-season or while you're away.
Liability coverage of at least $300,000, including legal defense costs. I would recommend an umbrella coverage of at least $1 million, which would cover your home and auto coverages as well.
Uninsured boater's protection of at least $300,000. This covers the insured and passengers for bodily injury caused by another boater without adequate coverage.
Mega Yachts Insurance Must-Haves
Mega yachts are unique, not just due to the high value, but because of a paid captain and possibly a crew. In addition to the coverages above, you may need to make sure you have the following coverages as well:
Liability to paid crew and maritime benefits. Although the boat is your property, you're going to need to take care of your crew so coverage should include liability and workers' compensation coverages.
Occasional charter coverage and loss of charter hire. If you plan on chartering your boat, this is a coverage you should consider.
Insurance marinas/yacht club. As additional insureds can come into play for mega yachts, in this scenario, an insurance company would add a Yacht Club or Marina as an additional insured.
Oil pollution act coverage. This is in reference to the act passed in 1990 that can create a liability exposure for a yacht owner
Coverage for a dinghy/tender. This coverage is necessary in the event you need to moor offshore and use a smaller boat to get back and forth.
There are a number of other additional coverages available. Be sure to consult a knowledgeable insurance agent who can guide you through the options.

Whether you own a 30-foot motorboat or a 120-foot mega yacht, yachting can be an incredible experience for you and your loved ones. Make sure you have comprehensive protection should the unexpected occur.

David Cunningham is a managing partner at 16Lombard, an insurance firm and division of YouDecide.

• Atlantic Ocean • Great Lakes • Gulf of Mexico